8 bucket list summer music festivals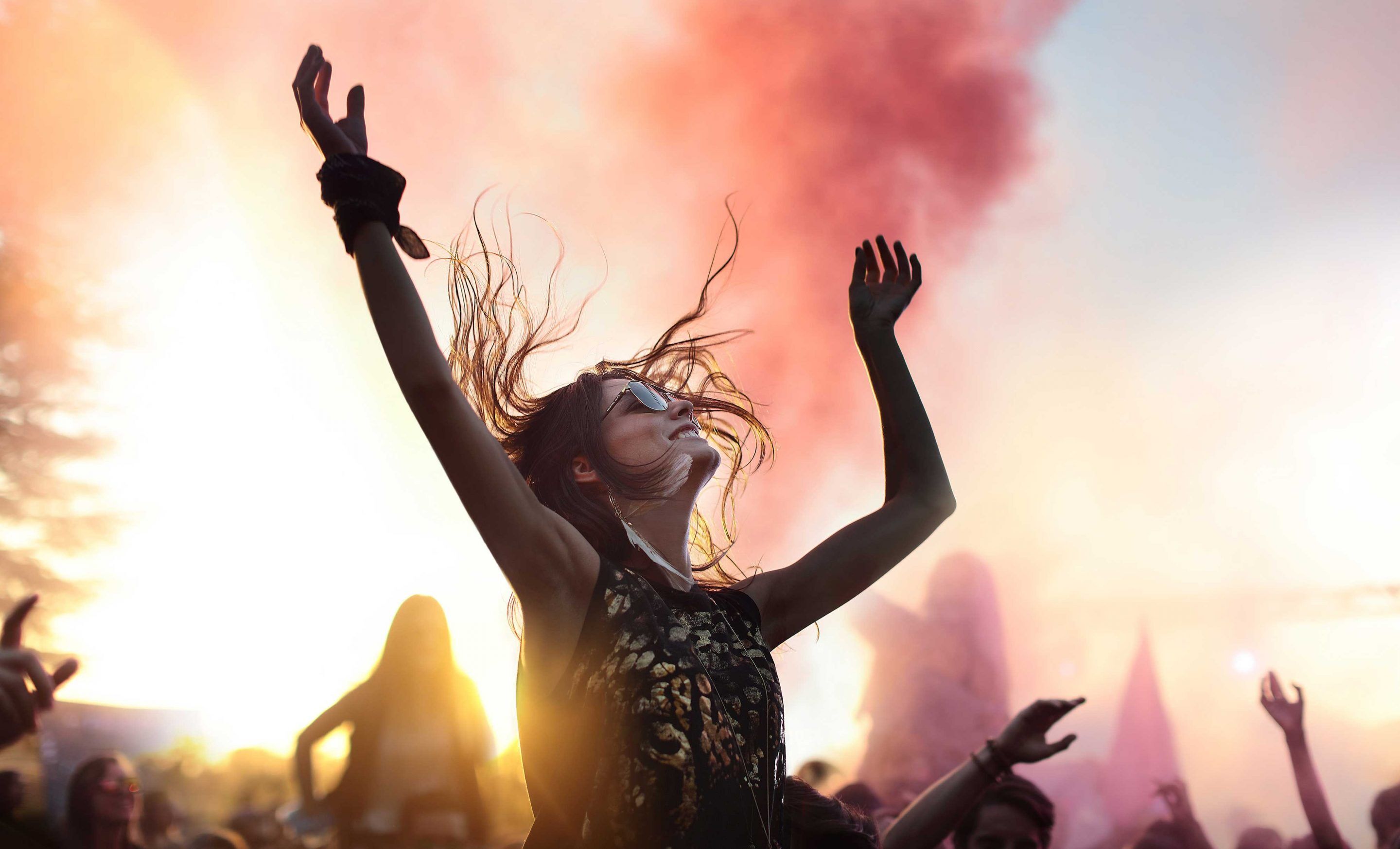 Have you ever spent a whole sumer going to festivals? That is truly a #bucketlist summer for me. I can't wait for the summer when I will basically just tour to all sorts of places and enjoy all sorts of festivals. From EDM to indie, or even rock, I love all festivals and I'm sure you would as well! Festivals are great as you can enjoy the music (with your favorite artists), the food, the people, and even the fashion. So, grab your girl squad and get your festival summer planned out right away. We want to help you out with the planning a bit and thus gathered info on some of the best summer music festivals around the world!
1. Sziget
Budapest, Hungary. August 8-15
Sziget is a 7 day festival in Budapest and is known for its large range of animation and diverse line up. DJ's, pop artists, hip hop artists, they make sure to please all music preferences from their festival goers. 7 days of camping with your bbf's, what could possibly go wrong?? haha No srsly, it's guarenteed to give you the best time of your life!?
2. Tomorrowland
Boom, Belgium. July 20-22 & 27-29
AAAHHHHH TOMOROWLAND!! Now, I'm a little biased as I have actually gotten to experience the magic of Tomorrowland (back in 2016), but honestly this is THE BEST DANCE FESTIVAL EVEERRRRRRR!! I loved it so much. The vibes are just always positive and everyone around you is happy. There is not one dull moment! Not a fan of dance music? No worries, the decor is so beautiful that it feels like a dreamland museum, and who doesn't want to experience that?
3. Governors Ball
New York, USA. June 1-3
Of all iconic places, New York has to be one of the biggest ones, so who wouldn't love to visit the big apple and party it away on festival grounds?? Governor's ball is a very young festival as it has only been around since 2011, but that doesn't mean that it won't blow you away! After just 7 years it already manages to gather 150 000 happy festival goers. Are you in the mood for a trip to NYC yet?
4. Lollapalooza
Chicago, USA. August 2-5
You've got iconic places, and then you've got iconic festivals. And, Lollapalooza is definitely an iconic festival! If you're someone that enjoys all genres of music then you're in luck, because lollapalooze brings everyone to you. This year they've got artists ranging from Bruno Mars, to Travis Scott, and then also Camila Cabello and even Dillon Francis. How could anyone resist?!
5. Wireless Festival
London, UK. July 6-8
This urban festival is a must if you're passing by London. The biggest hip hop acts make their appearence here year after year. Throw on your best urban outfit and then hit up the front row at your favorite artists' performances.
6. Outside Lands
San Francisco, USA. August 10-12
It's been 10 years since the first edition of Outside Lands in San Francisco, which is why it promises to be a solid party this summer. Such an anniversary does not go unnoticed! Plan out your August and make sure to fill in Outside Lands in the second weekend of August as it is one that you won't want to miss out on.
7. Exit
Novi Sad, Serbia. July 12-15
Have you travelled to in Eastern Europe before? No? Then here's the perfect reason for you to! This diverse summer music festival is now entering its 18th year and grows to a solid 215 000 population. A packed second week of July with lots of happy, dancing people. Now who doesn't want to experience that?
8. Splendour in the Grass
Byron Bay, Australia. July 20-22
Attention to all backpackers in Australia!!! Don't miss out on this festival this summer. Pop up your tent on the camp site and go on to enjoy 3 days of festival. Big names hit up this year's line up, liek Kendrick Lamar, MGMT, and Khalid.
That's a wrap on our 8 favorite bucket list summer music festivals! Which one are you most excited for, or maybe you've been to some before? Let us know in the comments! Every summer deserves to be a magical summer and festivals make sure of that.
Are you planning your summer at the moment? Then we suggest you book a city trip to Paris so that you can try all of these 5 amazing cafés there >