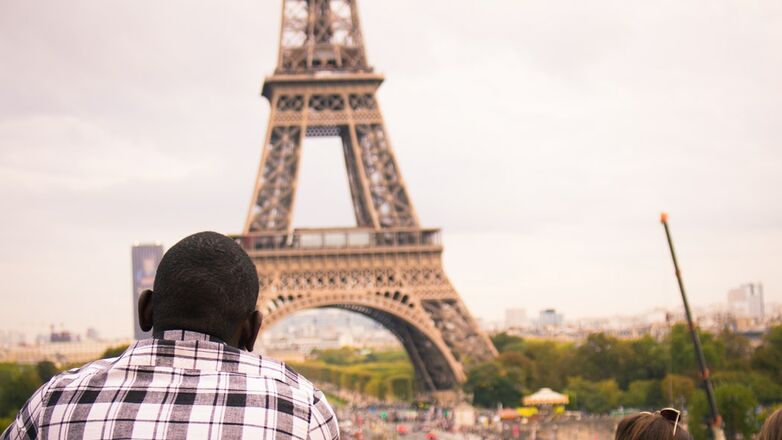 There is not one year where Paris doesn't manage to lure tourists in and wow them with its beauty and culture. From the Arc de Triomphe, to the Louvre and the Eiffel Tower, there is so much to visit in Paris and it remains on our top list of best city trip destinations. The month of May is great for city trips as it is less packed and the weather is amazing! Are you planning on going to Paris some time soon? Make sure to check out these 5 cafés that make for the best cafés in Paris.
1. Café St. Régis
This café situated near the Notre-Dame in Paris, on the Île Saint-Louis, is a must! With their delicious menu which offers sweet as well as savory meals, it is precisely the type of French cuisine that will make you feel like a real local.
2. Café Oberkampf
This café which lies in the middle of the lively and young district in Paris, offers the utlimate sandwiches and toasts. It makes for a perfect lunch hotspot with your friends.
3. Café Charlot
Located between the Hôtel de Ville and the Place de la République, Café Charlot is there to make sure you enjoy your sunny lunch in the heart of Paris. Between the museums and the shopping, this café offers the perfect rest to your busy day city tripping.
4. Café Carette
Right next to Le Marais, which is the best city-shopping district in Paris (I believe), lies this cute café: Café Carette. If you're looking for a lively district in Paris with lots of shopping around it, then you've found it! Start your day with a lovely little brunch at Café Carette and you'll be energized enough to walk the streets of Paris all day.
5. Le Peloton
Only a block away from the Seine, which is the river shaping Paris, lies Le Peloton. Le Peloton is a café that displays the beauty and talent of the well known French desserts. Are you in need of a sweet treat in Paris? Make sure not to miss this one.?
Can you guess where I'm going in 2 weeks? PARIS! ? I actually am French and lived in Paris a few years ago, so I can personally attest to the greatness of these cafés. When I'll be there I'll make sure to leave some time in my days to enjoy these little cafés that are typical of the Parisian lifestyle. Gosh I miss it!
Have you been to Paris before? Which café still holds a spot in your heart?
Photo credits (Header): Hello Light Bulb, via Unsplash
Did you like reading about city hot spots? Then check out our favourite hot spots in LA >