6 Delicious toppings for rice cakes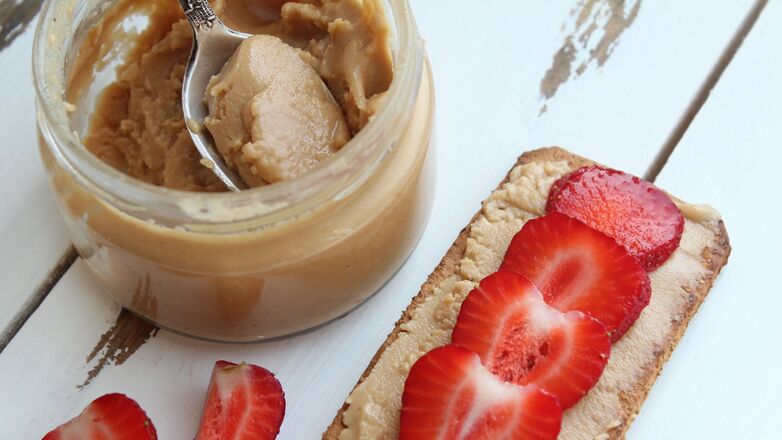 I'm a big fan of rice cakes because they are a healthy alternative to bread. If you find rice cakes taste like cardboard, then I have a few delicious toppings for rice cakes so you can conjure up a delicious snack or lunch. Let's face it: without toppings, rice cakes are not very tasty. But they do have some very good qualities: gluten free, vegan, one rice cake contains 25 calories, no saturated or trans fats, convenient to carry and inexpensive!
6 Delicious toppings for rice cakes


1. PIZZA RICE CAKE
The good thing about this topping is that if the tomato sauce soaks into the rice cake, it gets a more bread-like structure. Put the rice cake into the oven until the cheese is melted. Add another pizza topping of your choice now!
[caption id="attachment_63811" align="alignnone" width="300"]
Traditional Greek dip tzatziki[/caption]
2. TZATZIKI AND CHICKEN BREAST
This combination ensures that I get a taste of summer that cheers me right up. Yes, that's what tzatziki makes me think of...even on rainy days.

3. AVOCADO AND SLICED ​​CHICKEN BREAST
This is my absolute favorite! If you like to, you can also add slices of chicken breast. I think this is the best combination out there!
4. MOZZARELLA, PESTO, TOMATO & BASIL
This divine Italian flavour tastes good served with anything, including a rice cake! Indulge your taste buds with this combo.

5. PEANUT BUTTER OR ALMOND BUTTER WITH BANANA OR STRAWBERRY AND CHIA.
Had a bad day? Fortunately for you, there is nothing that peanut butter and spoon can't resolve. Add some banana or strawberry, and you have a delicious treat!

6. COTTAGE CHEESE WITH SALMON AND AVOCADO
You can create so many snacks and sides with cottage cheese! Try this combination with smoked salmon and avocado, it is so incredibly delicious.
And those are my favourite toppings for rice cakes! I try to eat as well as possible every day with the most simple ingredients ... and sometimes luxurious ingredients. Do you have any tasty tips for me? Then go ahead and write them in a comment below!