Fitgirlcode Guide Reviews From You!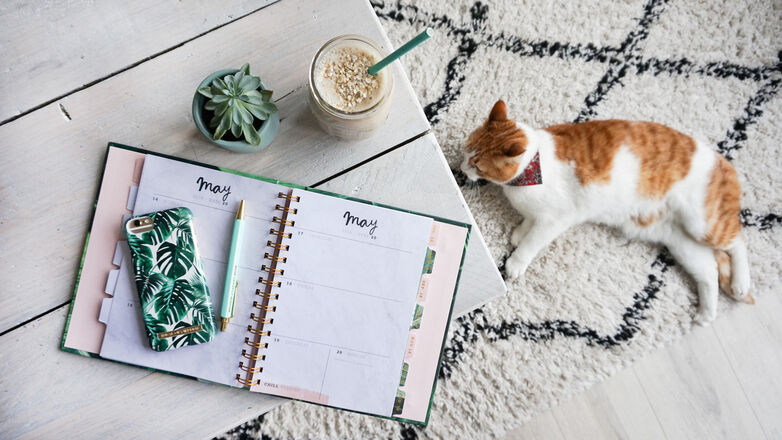 The Fitgirlcode Guide is celebrating its relaunch today! We have been listening to your wants and needs and we have managed to incorporate your wishes into the Guide. What will make this updated Guide even better is its international orientation. Now you can get the Guide with the measurements in both grams and ounces! As a plus, the design has been updated and made even more appealing. So, no need to hold back on sharing those Instagram pics of you and your Guide!
In order to show you the success of our past Fitgirlcode Guide we want to share some of the Fitgirlcode Guide reviews that your fellow Fit Girls sent us.
The Fitgirlcode Guide reviews:
Noraly:
"The easiest thing is that you now have a weekly menu. We don't need to think about what we want to eat every week anymore. We do the weekly groceries in the weekend and then we conveniently have everything in the house which allows us to cook and eat on time and in a relaxed manner."
Claudia:
"The Fitgirlcode Guide definitely gives a lot of support. It indicates precisely what you're allowed to eat, how much you should eat, when you should train, and also when to give yourself some rest. That works incredibly well."
Lauren:
"I find them very easy to follow! The simplicity of how everything is explained is very enjoyable, particularly for the recipes."
Anne:
"I found the recipes delicious and I still make some! I even enjoyed the workouts, and they were very manageable at home."
Iris:
"I am personally very happy with the Fitgirlcode Guide. Thanks to the handy tips and the variant tools (workout routines, grocery lists, motivating quotes here and there, mindfulness audios) you feel way more engaged and committed, which helps you keep it up for a longer amount of time. If you were still doubting, I would give you a push in the Fitgirlcode Guide's direction, because it truly is worth it!"
I actually personally started the Fitgirlcode Guide 1 week ago. So I can attest to these quotes and say that they are 100% true. From my experience so far I can definitely say that the fact that there is a food schedule for everyday is very convenient. No more worrying about what to eat, and you can look forward to what you are going to make days before you even make it. A great aspect of the Fitgirlcode Guide is also that there are weekly groceries, so I would just tick off anything I had bought.
If these reviews have convinced you of the Fitgirlcode Guide's wonders, then you can buy the Fitgirlcode Guide right now!