Mexican Taco's with mozzarella and kidney beans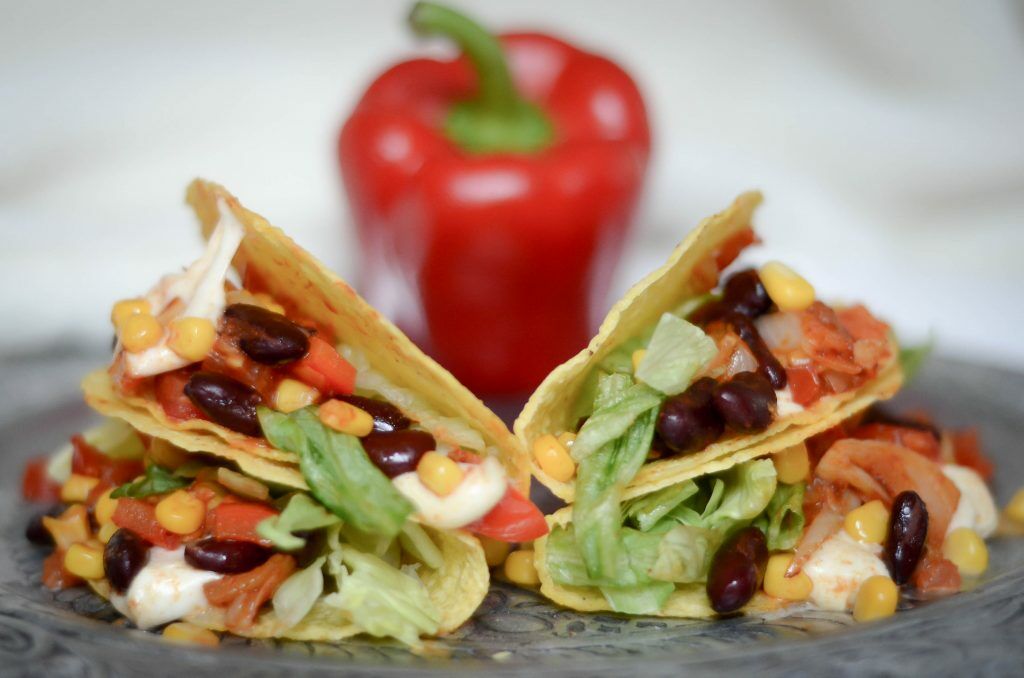 We have a new recipe for you guys! This time it's a mexican recipe, with mozzarella and kidney beans. Taco's are sometimes pretty hard to eat. They fall apart and break, but they are still one of the best mexican recipes. So try this one out and enjoy!
MEXICAN TACO'S
Ingredients
70 grams of kidneybeans
70 grams of corn
1 little onion
1/2 paprika
1 tomato
70 grams of iceberg lettuce
1/2 mozzarella ball
2 taco schells
2 teaspoons of taco herbs
pepper and salt
Bereidingswijze
Cut the onion, paprika, tomato and mozzarella in a size that you want.
Heat some olive oil in a pan and bake the onions in it. When the onions get a gold color, you add the paprika, tomato, corn, kidney beans, taco herbs and some pepper and salt.
If this is warm, you can add the mozzarella.
Heat the taco shells in another pan. Don't use olive oil for this one. Pay attention that the mozzarella doesn't melt to fast.
When the mozzarella has melted, the taco shells can be filled with iceberg lettuce and all the other ingredients.
Enjoy!
Easy right? This recipe does not take much time to make and it's super tasty! Let us know what you think about this mexican recipe and leave a comment! :)