Super sexy foods for a great sex drive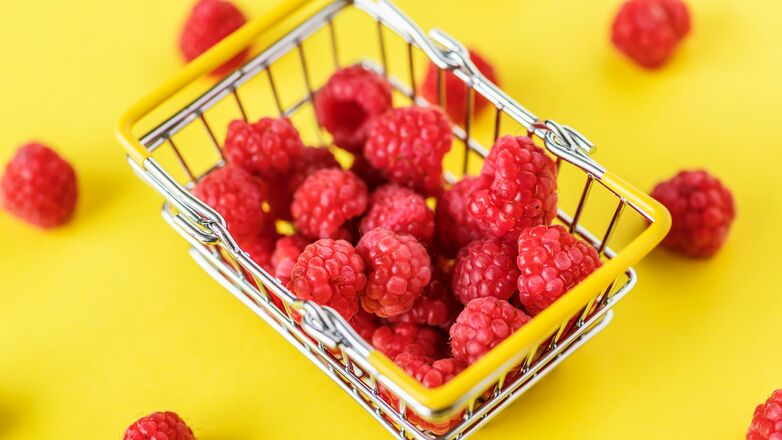 When was the last time you really felt like having sex? I don't mean to be rude, but if you have to think too long about this question, your libido might be in hibernation. Obviously you are not always ready to rumble, but did you know that eating specific kinds of food can boost your sex drive? Add these super sexy foods to your shopping list, and you'll feel sexier than ever.
These are foods for a great sex drive
The omega-3 fatty acids found in oily fish is your best friend when it comes to your blood circulation. This is essential for the supply of blood to your genitals (and thus increases the excitement down there). They can also increase (feelgood) dopamine levels in your brain - that enhance your lust.
Did you ever hear about Steak & Blowjobday (the Valentine's Day for men)?  The link between steak and blow jobs? Probably because steak is a rich source of zinc, the same nutrient which oysters owe their reputation to. Namely zinc boosts testosterone and reduces the production of prolactin, a hormone that has a negative effect between the sheets.
Breakfast in bed? Choose an omelet. The proteins in eggs will boost your energy- and focus level - two things that always come in handy. Plus eggs are a good source of vitamin B6, which helps balance your hormone levels and thus regulate your libido.
Unsweetened cranberry juice
It not only helps to prevent cystitis, but cranberry juice is a natural diuretic, which is very effective if you suffer from a bloated stomach. Put a few tablespoons unsweetened cranberry juice in a glass of water and drink up!
Everybody knows, that chocolate is the answer, no matter what the question is.  And this example proves it once again: chocolate is a proven aphrodisiac and contains a lot of magnesium, which makes you more relaxed. And you probably already knew that de-stressing is crucial to get in the mood. But dark chocolate (at least 70% cocoa) also contains phenylethylamine (PEA), which releases the same hormones as hot and steamy love making.
A while ago we shared some delicious oatmeal recipes with you. These recipes are also a big reason to start eating oatmeal for breakfast. But I'll give you another reason to swap your cheese sandwich for a bowl of oatmeal in the morning. Oats contain L-arginine, a substance that is sometimes used to treat erection problems. AND it stimulates the blood supply to the clitoris. Pretty fucking awesome, right?
These fruits are full of vitamin C, which several studies have shown that those increase the female libido. It's also good for the blood flow and thus for your sex drive.
Enjoy your sexy time!
source: Woman's Health Magazine