How to become a meal prep queen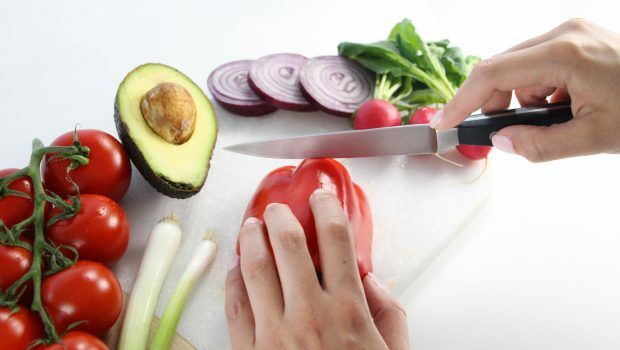 Every week I come to the office with my prepared lunches and I still get the question how I always do that. Meal prepping has become such a habit for me that it no longer feels like a must-do. It almost never happens that I take a sandwich to the office and I get a very funny look when I leave my boxes at home. I do not want to say that I am a mealprep queen, but I would like to help you to stop seeing mealprepies as a burden either. That's why I share all my secrets!
1. PREP ON FIXED DAYS
I scedule an hour on Sunday, usually in the evening, to prep. Because I have already kept this hour free, I take this into account during the day and I know that I cannot do anyhting else at that moment. This makes it so much easier to be in the kitchen for just that hour or sometimes even shorter. I usually prep for 3 days ahead and make two more delicious lunches or snacks for later in the week on Wednesday evenings. In total, prepping costs me a maximum of 2 hours per week, while I enjoy it for at least 5 days. So is that really that bad? Another tip: Cook some rice/pasta/quinoa while cooking. This saves your time and you are already in the kitchen.
2. GET THE BASICS
I understand that you don't always have time (or money) to cook the best meals, but you don't have to! I always make sure that I have a number of standard products that I can prep with.If I don't have time to buy groceries, I can always fall back on my basics and still conjure up a delicious lunch on the table. I have these products as standard:
Quinoa
Dries lentils
A can of beans or corn
Tomatoes
Cucumber
Hummus
Frozen fruit
Bananas
Oat meal
Almond milk
That's it. With the quinoa or rice I have a good basis for my meal preparation, the lentils or beans serve as a good source of protein, the cucumber and tomatoes are the perfect snack and can go through any meal preparation and the hummus serves as as delicious dressing. With frozen fruit and / or almond milk I make a smoothie or make this together with the oatmeal and banana a cake or cookies. So you see that you don't need much at all.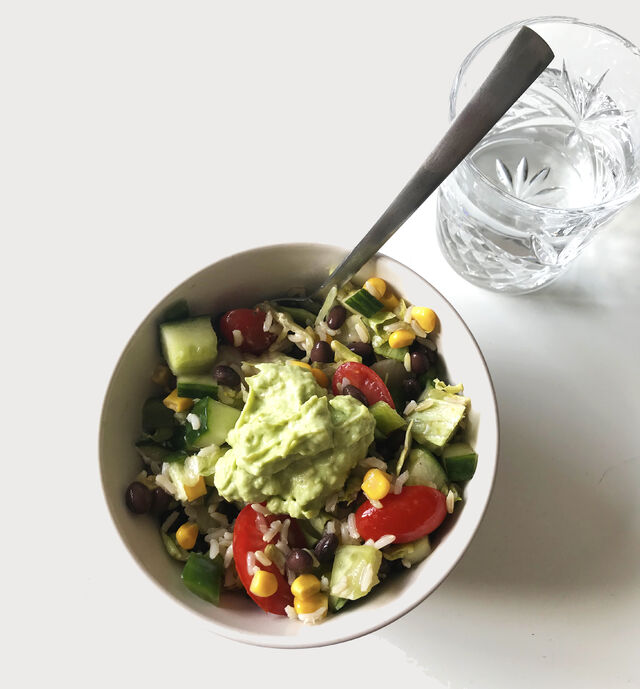 3. DON'T THINK TOO HARD
You can go crazy with all fantastic recipes and interest-worthy preps. But that is absolutely unnecessary. I have a number of fixed preps that I fall back on as standard: A 'Mexican' salad with rice, beans, corn and tomato (sometimes with guacamole as a dressing), a 'Greek' salad with quinoa, lettuce, cucumber, tomato, olives and feta or a warm bowl with lentils, sun-dried tomatoes, falafel and some extra vegetables. I often try to think of small variations on my favorites so that it never gets boring and I have never regretted a lunch I brought with me. Every day I look forward to it again. The same applies to a healthy snack. You may be tired of your standard banana bread after a while, but when you vary with toppings and ingredients, you will conjure something surprising on the table.
I hope to have made it a little easier for you to bring the tastiest creations yourself every week. Do you have a golden meal prep tip? Share it in the comments below!