3x smoothies for breakfast!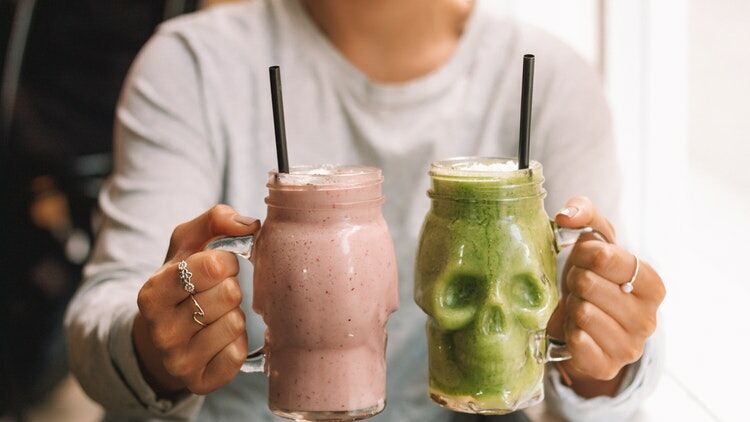 When I need to get up early in the morning, I don't have the energy to make a big breakfast. But breakfast is the best meal of the day, so I choose to make a smoothie the night before. This way you immediately have a good and fresh start of the day! So here are 3 types of smoothies.
PEANUT BUTTER AND BANANA
My favorite combination: peanut butter and banana. I mix it with my oatmeal, on a sandwhich and in my smoothie!
Ingredients:
1 banana
A handful of oatmeal
½ tablespoon of peanut butter
100 gram of low-fat quark
1 tablespoon of cinnamon
A splash of water to dilute
The method of preparation speaks for itself, blend it!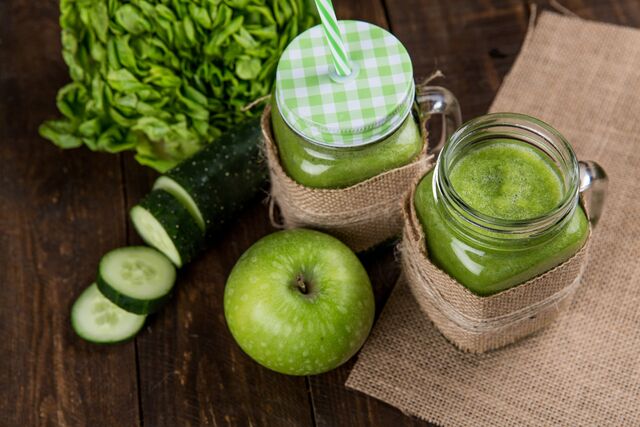 GREEN KICKSTART
A fresh and green smoothie will give you a lot of energy and you have your portion of greens for the day, super healthy!
Ingredients:
A handful of spinach
1 avocado
1 apple
1/3 cucumber
Water to dilute
Easy does it, let's blend!
PINA COLADA
A cocktail? Yes, but you can make a delicious smoothie out of this drink. This is how you have a good summer throwback on a cold winter day.
Ingredients:
½ banana
200 gram of pineapple
100 gram of plant-based yoghurt
1 teaspoon of honey
1 tablespoon of coconut grater
You can blend this one just the way you like it! Enjoy!
Hopefully you have enough inspiration to make a fast and easy breakfast, so you can start your day! Which recipe are you going to try first? Let us know in the comments!