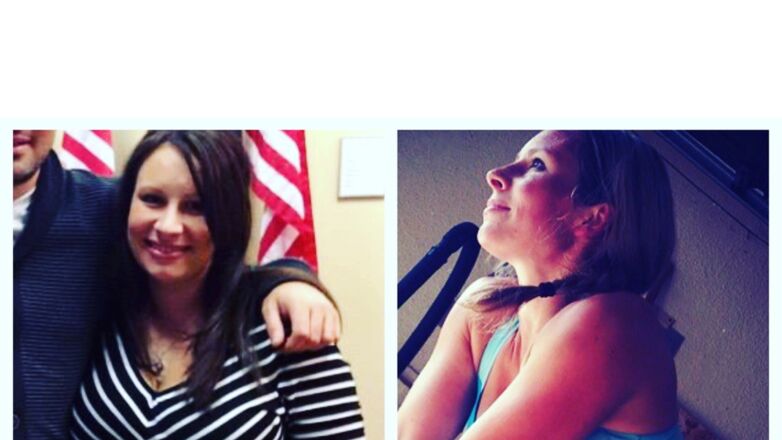 We always love to put a Fit Girl in the spotlight who has experienced a special fitness transformation and journey. She shares her ups and downs, tips and tricks, annoyances, good and bad habits and hopes to inspire you to also become the fittest version of yourself. If she can do it, then you can too!
From struggling with day-to-day health habits, to becoming a mum and prioritizing a healthy, active lifestyle. Eileen has gone through an amazing Fit journey which can be an inspiration to anyone who finds themselves struggling to keep up healthy habits and wants to change that for the better. Balancing the time spent with her kids and the time spent working on herself is also something that Eileen has had to learn throughout her Fit journey. Three pregnancies later, Eileen is on top of her Fit journey and is here to share her experience with you!
The fitness transformation
What was your goal when you started your journey and fitness transformation?
When I started my goal was to feel confident about myself. I wanted to feel comfortable in my own skin and comfortable in my new very important role as a mommy!
What or who motivated you to keep going?
My Babies. I have two little girls and a baby boy. I want good health choices and overall wellness to be a part of their everyday life, and It starts with my husband and I.
What were you ashamed of in the past? Or what were you really looking to change?
I made the decision to get fit and healthy a few years back. Back then, I wasn't making the right health choices and that was dragging all parts of my life and happiness down. I had no sense of self worth due to my bad eating habits and life choices. Exercise and eating right seemed like a distant dream. I thought I was destined to be miserable and stuck in my unhealthy patterns. When I decided to speak up about my struggles and ask for help I was amazed at how quickly my thinking and habits turned around! I felt brand new! Then I thought to myself: "If my thinking could change, then there is no way that my outsides can't match it!" I really wanted to feel as good on the outside as I was starting to feel on the inside
What does your workout schedule look like now?
Oh man.. I had this dream of being the mom that wakes up at the crack of dawn and does yoga or goes for a five mile run, lol! As a mommy and a business owner, it's not something that my sleep cycles can take on! I don't have a set time, but I make working out, at least 4 times a week a priority for sure. Most workouts I do are no longer than 45 min.
What was the most difficult throughout your fitness journey?
ENERGY…. It was like a sick cycle. If I work out, I won't be so tired, but I'm too tired to workout. Now I know myself enough, so I'd put on my gym clothes in the morning when getting the little ones ready for preschool, knowing that having my gym clothes on would motivate me more to workout during the day.
What's your favourite healthy meal?
One of my favorite go to meals is whole grain rice over meatless crumbles with sautéed lemon spinach. Sooo good and really easy to make! The kids even eat it! I've been experimenting with a plant based diet and I can definitely feel and see a difference in my body.
Do you have a favourite cheat meal?
This is one of those things that I don't really agree with. In the past I ate like that. Avoiding foods and only allowing myself to eat a cheat meal once a week. I've learned not to look at food as good or bad. I go by how it will make my body feel. I feel like a cheat meal would set me up for failure. It's just that I would wait alllllllll week for that one meal and then on Sunday I'd be like- " how about a
cheat day"? So now the biggest adjustment has been pausing and listening to my body. I make sure to stay well hydrated so I won't confuse thirst for hunger, I try to eat frequently and I try my best to get a good night sleep. But if I find myself craving a cheese burger I think okay I probably need some iron, a good amount of protein and some carbs. So ill make an alternative and 9 times out of 10 the craving is gone and I don't feel sluggish or dense the way I do after a burger and fries
What's your opinion on counting calories?
I used to be a calorie counter- that stuff drove me up a wall!! I'd find myself sitting in traffic going "okay so I ate 1000 oh wait was it 1050?" and "what can I make for dinner with the calories I have left", "will I be able to make a super healthy dinner so I can have calories left over to eat some dessert". HA! I felt like I was in number prison. It wasn't until I stopped counting calories and decided to TRUST myself that I got an understanding of the difference between diet and lifestyle.
Did you have any bad habits at the beginning of your fitness journey? Where you now think 'I shouldn't have done that'?
Yes I did. I thought diet soda was a food group (!), and I smoked ciggarettes. I also did this horrible thing where I'd negatively self-talk. Id tell myself, while working out, that I was fat and that I'd better not quit this work out or rep or mile. Now, I look back and think how much harder I made it to actually enjoy the process and my progress!
What do you think is a bullshit hype in the fitness industry?
Fad diets and low fat or fat free foods. It makes me so mad. When I ate low fat food I would just eat more of it. Not to mention there are chemicals and a ton of other unhealthy substances in those to make them fat free or low fat.
Do you have a piece of advice for other Fit Girls who are trying to reach their goal?
You are worth it. You can do it. Screw the Fear. I think Fear holds so many of us back. If you put in the work, if you're consistent and persistent there's no way you won't hit your goal
What are your long and short term goals?
My short term goal is to get my body back after baby number THREE! He's 7 weeks old right now and I'm having fun regaining my strength and muscle tone. My long term fitness goal is to get really into yoga. I love the spiritual aspect of it and I want to be able to do all those funky positions I see all over Instagram!
Are you curious about Eileen's progress? Check out her Instagram page!
Do you want to lose some weight yourself, or get toned and you don't know where to start? The Fitgirlcode Guide is here to shape your meal plans and workout schedules 8 weeks long. You got this Fit Girl!
Looking for more fitness transformation stories? Michelle's journey is an impressive one to read about as well>