Free Jogha Girl bag with every order!
Heeyaa Fit Girls and fashion lovers! Are you all ready for a new sports outfit? Do you want to grow your already impressive collection? Or are you just in the mood to treat yourself a bit? Then this is the perfect moment to get it done, and bring home the new Jogha collection! From today onward, you can get a one of a kind Jogha Girl bag with every order. Completely free. Don't wait too long, because once they're gone, they won't be restocked! 
Jogha presents: The Supernova Collection
Have you already seen The Supernova Collection? Our stylish sister Jogha has come out with four new prints that will kick start your workouts! Whether you love working out in basics, or want to shine in an eye-catching outfit, the choice is yours.  My favorite? The Fierce Active Leggings! The stitching emphasizes your natural shape and stays in place thanks to the high waistband. Super handy if you're busy squatting in the weight room!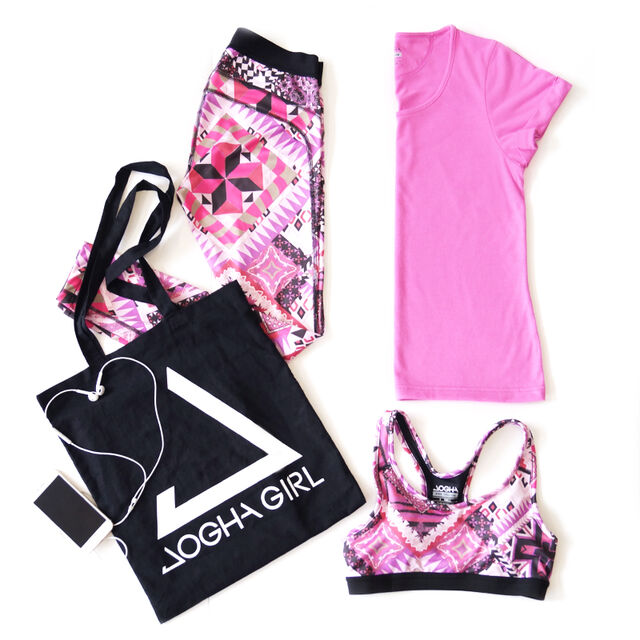 So. Are you in for a new active wear outfit?  Would you like to catch the eye of everyone when you walk into the gym? Do you simply want to spoil yourself? Then order your favorite Jogha item, and don't miss out the chance to get the free Jogha Girl bag along with it! (while supplies last)