Why a good sports bra is important
The last thing I want to think about during my workout, is my boobs being all over the place. And trust me, I've had it a thousand times. At first I thought that I might be a little too enthusiastic while working out and that's why my breasts are constantly bouncing up and down. While running, during my burpees, actually all the time working out... The entire gym could enjoy the view. Until I realized that maybe it wasn't me, but the sports bras I was wearing. 
During our workouts we're all very active and it's only natural that our boobies are moving with us. This has to do with the fact that our breasts consist of fat and don't have any muscles that can support these movements. That's why it's important for us Fit Girls that we don't just wear a random bra, but a good, professional sports bra. It gives us support during our workouts to maintain the firmness of our breasts. All that bouncing around is not very good for your girlfriends, and on top of that, it doesn't look very charming. The wrong sportsbra can even damage the connective tissue in your breasts and make them saggy. Yikes, we don't wat that!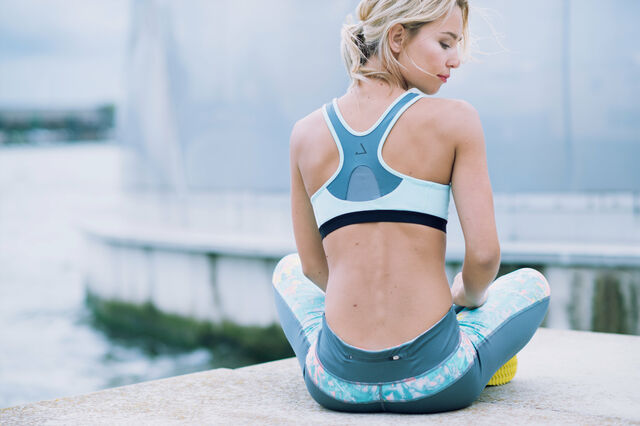 It's important to choose the right sports bra and this depends on the size of your breasts and the type of sport you're practicing. Personally, I've recently purchased the Sports Bra of the new Jogha Fearless collection and I've got to say: I'm sold! It was a difficult choice, but eventually I went for the Salmon Sports Bra. Except for the fact that it's reaaally pretty, it fits me very well too! I'll admit that the pastel colours drew my attention at fit and I afterwards asked myself the question: "ok, but will it also offer me good support?" After I tried it on and jumped around a few times, I thought: "yes, this one is mine!" The bra offers me good support during my workout and I have no trouble with boobies flying around. I also feel super sexy and feminine in them, yes score!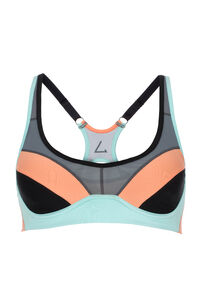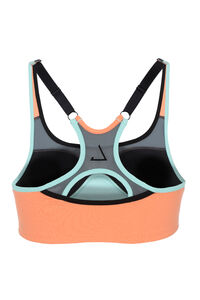 Moreover, my cup size fluctuates a lot. Some months I find myself wearing a cup B and others even a D no idea how that's possible but obviously I like to have some options. My closet is full with different sizes sportsbras. The Freedom Rush Racer Back Bra is next one my list. I've already got the Freedom Rush Long Tights in my closet so yes, that's a good excuse to buy a matching bra, right? I really like the cutout detail on the back and the removable padding ensures that you get enough support during your workout.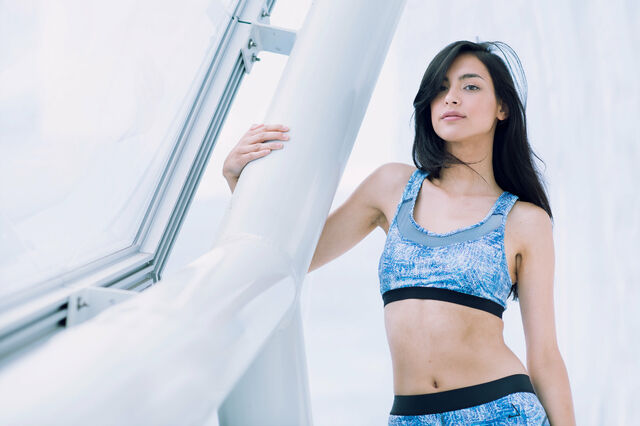 Like what you see? Check out www.jogha.com for more sportsbras and matching outfits. Because a Fit Girl can never have too many sports clothes ♥ Also, perfect timing: Jogha is having a 20% discount this weekend on selected items! Use HAPPYWEEKEND and check out the sale items here.