How to make a healthy meal in no time!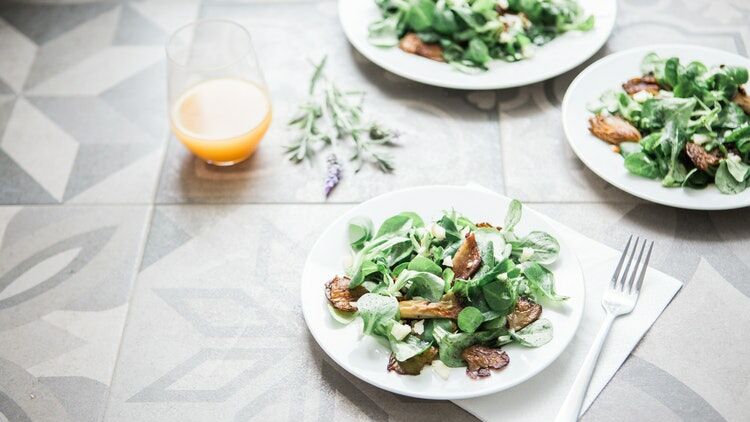 Nowadays, almost everyone is incredibly busy. Working, studying, traveling, appointments, visiting family, meeting with friends, playing sports ans so on, our busy schedules ensure that we have almost no time to do nothing. Unfortunately, these busy schedules also ensure that we do not have hours to prepare the most healthy and delicious meals in the kitchen, but we prefer to cook a somewhat unhealthier meal that we can make faster. That is really a shame and absolutely unnecessary, because with the right preparation you can also simply put a quick, healthy meal on the table! Curious how? I share the best tips for a quick healthy meal with you!
MAKE A WEEKLY MENU
Yes, you're right: make a weekly menu for yourself every week. For example, think about what you want to eat for the rest of the week at the weekend and make sure you know exactly what ingredients you need per day. Then try to get all the groceries in one go! A big advantage of this is that you get exactly what you need, and leave the unhealthy snacks in the supermarket. If you sit on the couch one day and feel that there is a snack attack coming, you cannot take unhealthy things! In addition, it also saves a lot of time if you only have to go shopping once a week, and time is exactly what we all sometimes lack, isn't it?
THINK FAST
As the name suggests, a fast healthy meal is especially nice because you can prepare it quickly. Stay realistic, because a recipe that normally lasts 3 hours isn't suddenly ready within 15 minutes. For example, choose to put a tasty soup on the table once or twice a week. In addition, our website is full of recipes that are all delicious and healthy and also quite fast and easy to make, so you can get enough inspiration from this!
PREP IT!
Many Fit Girls are already using this method and we are a huge fan: meal preps! Choose a day when you really have time to cook different dishes that you can eat during this week. In this way you can already cook pasta, cut certain vegetables or bake chicken. In this way, you do not have to be in the kitchen for so long. Winning!
USE YOUR FOOD SCRAPS
Have you cooked a little too much by accident and have you really not been able to eat all those goodies? Don't throw it away! You can use this as a lunch for the next day. In addition, you can also save all the ingredients that you have left during cooking and turn them into a delicious dish at the end of the week. That way, you don't throw anything away, you still have the healthy things at home and it is all pre-baked or pre-cut. Ideal, right?!
FREEZE IT
The freezer is your best friend! You can store almost everything in the freezer and this is the ideal solution if you don't have time to cook! Make sure there are a few dishes in your freezer that you can easily defrost. Ideal! So are you planning to eat a nice cup of soup this week? Then immediately make 5 cups! You can keep this perfectly in the freezer and that saves you a lote of work in the kitchen if you are in a hurry!
Hopefully these tips will help you to put a quick, healthy meal on the table more often. If it doesn't work out for once, this is of course absolutely no problem! Balace is key and it is especially important that you can really enjoy your meals. How do you ensure that you put healthy meals on the table when you are busy? Let me know by responding below this article!