Recipe alert! Salad with zucchini, pear and blue cheese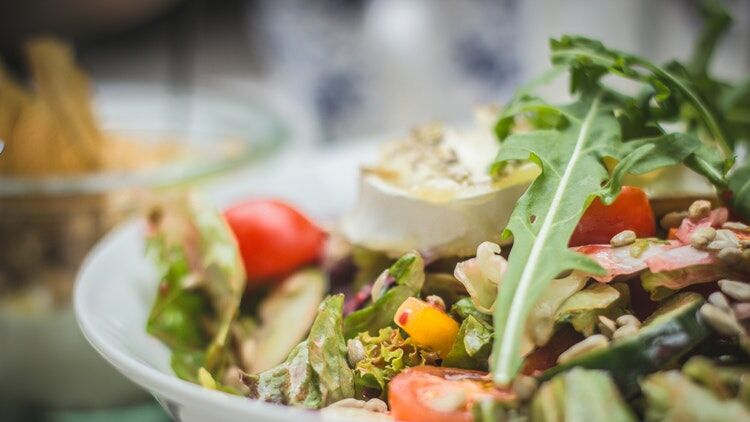 Now the weather is getting a bit warmer again, our food choices are changing as well. That's why we thought it was time for another salad! This one is super easy to make and super tasty! Let's read on...
If you want to eat this salad for dinner, you can add some quinoa, for the carbs. Or warm a nice baguette with it. The choice is endless!
INGREDIENTS
The nice thing about the salad is that you only need a few ingredients. And that while the flavors are perfect! ;)
What you need for two persons:
200 grams of arugula mix
2 pears
1 zucchini
1 avocado
handful of walnuts
100 grams of blue cheese
olive oil
(fig)balsamic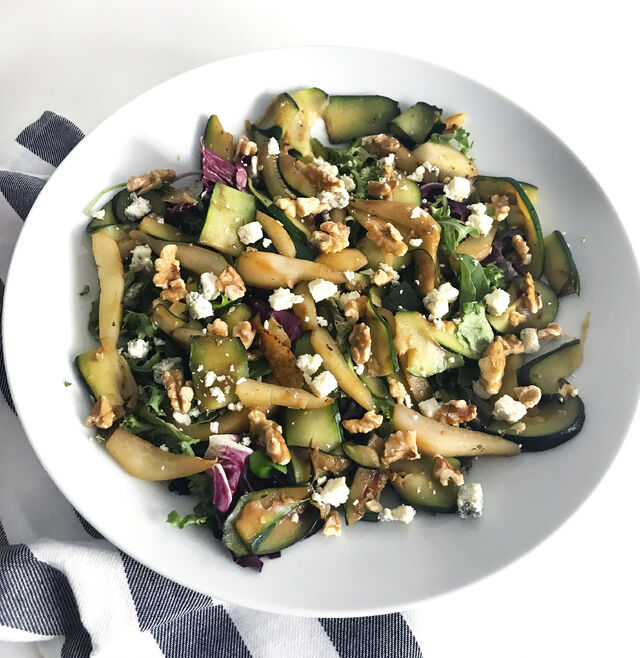 HOW YOU MAKE THE SALAD
Peel and slice the pear. Seed the avocado and cut into cubes.
Wash the zucchini well and cut into thin slices. You can use a cheese slicer for extra thin slices.
Heat a large pan with a small dash of olive oil and fry the zucchini and pear for about 8-10 minutes. Then remove the pan from the heat and let it cool off. Do you have a grill pan? Then it is also very nice to grill the zucchini.
Meanwhile chop the walnuts and crumble the blue cheese.
Mix the arugula mix, avocado, zucchini and pear.
Top with walnuts, blue cheese and a little olive oil and (fig) balsamic vinegar.
Let's eat!
I'd love to hear what you thought of the salad and whether you might have a good variation on it! Will you let me know below if you made it? I would like to know! :)