Jogha and denim: wearing sportswear everyday
At #FITGIRLCODE HQ, it's not a surprise if I walk into the office to see many wearing their workout clothes typing away on their laptops. Working a 9-5:30 means that most of our exercise happens right after work. And if you want to get home to eat dinner before you starve, it makes sense that you'd want to make the transition from work to workout as quick as you can. The solution: wear as much of your gym gear as possible. 
Making sportswear fashionable
It (sadly) wasn't always easy or socially acceptable to wear workout clothes all day long. Solid color tracksuits don't exactly seem very suitable for the office, for instance, but there's been a lot of changes lately that make it possible to wear your active wear on an everyday basis. Designers are incorporating the necessary components of active wear like breathable and quick-drying fabric, into their most fashionable clothing.
This still doesn't mean that any and every workout wear is versatile enough to pull off a chic and sporty look. But then again, those aren't Jogha. With the truly fashionable prints, they make it possible to make the switch from professional casual to crossfit queen or kickass yogi.  Curious how this can work for you? Not to worry, we did all the thinking already. Two words: Jogha + Denim. This is really the little brainchild of Katrin who walked into the office last week wearing these tights and a denim shirt. Seriously, a match made in heaven. Check it out for yourself.

Benefits of putting on your Jogha every single day?
Personally, it acts as a push for me to actually go do my workout. If I'm already in the sports bra and leggings, then I might as well be active in them. And of course, it's just so comfy. Whether you're out picking up some groceries, working at the office, or even meeting with some friends for brunch, the sportswear is stylish enough to save you from having an extra duffel bag to tote around, while still being a subtle reminder that you're a woman committed to her fitness.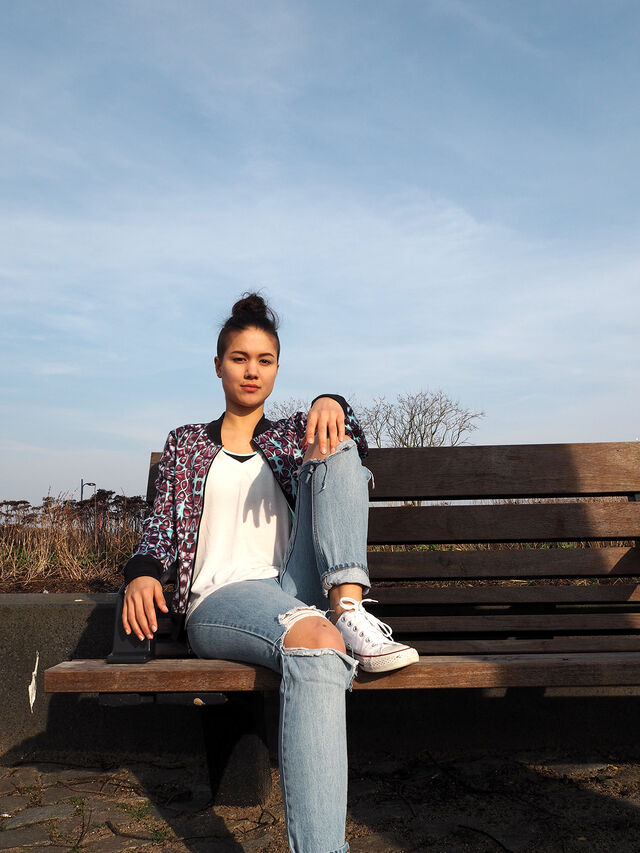 The sportswear you get from Jogha is created in such a way that your body is sculpted for the perfect fit and incredibly supported. Comfort is guaranteed to push you to realize your full potential in whatever activity you decide to do, and it's fashionable too. So go ahead and mix and match your Jogha to take this stylish support from the gym into your everyday wear.
Do you like how we rock it and want to experiment yourself? Then we've got good news for you. Starting today Monday 14th, there will be 30% off selected Jogha items.  So, don't wait till it's too late! Get your pieces and hashtag #joghacom on your Instagram pic so we can see what you came up with. ;)