Jogha Fearless collection launch
Back in 2013 I had the dream of starting my own sportswear line. Now, the second Jogha sportswear collection, the Fearless collection, is finally almost ready for launch! Last week was busy with some final preparations as we had the official photoshoot and on the very same day, I flew off to Thailand for a 48 hour production trip.

(P.S. Do you want to be the first to see the new collection? Scroll down and subscribe to receive an invitation for the online launch!)
On November 17th 2014, we launched the very first Jogha sportswear line named, the Badass collection. This collection truly was a great success and we learned so much from the first range of clothing. We believe in the phrase, "Do the best you can, until you know better. Then when you know better, do better". So now all that we want is to be even better! We took our time and turned to the most important people: our Jogha customers. They spoke and we listened. They gave us so many great ideas and now we bring you the improvements in our new sportswear, the Fearless collection.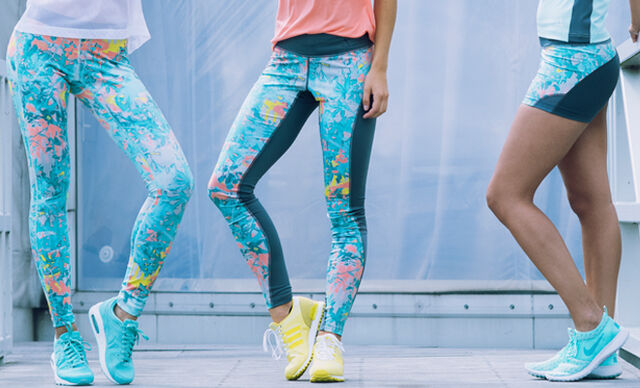 What exactly did we improve?
We made lots of changes to improve the general fit of all of the garments as well as designing additional features and adding new variations. As all of the small sizes of the Badass collection sold out quickly, we decided that we needed to have more small and medium sizes available for the Fearless collection so that you won't be disappointed.
Tights and bottoms: The feedback we received about our Long Tights was that they weren't exactly very "long", but more an above the ankle length. For the Fearless collection we ensure that we have made the Long Tights longer and we've also added a new capri length legging with a completely new look and feel.
Tops: We listened very closely to all of the feedback considering the sports bras as this is such an an essential item in a woman's sportswear wardrobe. Firstly we made big changes to our Racerback Bra, so much so that you won't even recognize it as the same bra any more. Not everything has completely changed however, the Gym Bra returns as before but with an overall improved fit. And lastly, because a bra is so important we added a completely new style, the Sports Bra, that will blow your mind.
Jackets: The Reversible Jackets are now made from a new revolutionary material and we decided to make the fit a little more oversized, so you can snuggle away in it after your workout.
The magic behind the Jogha brand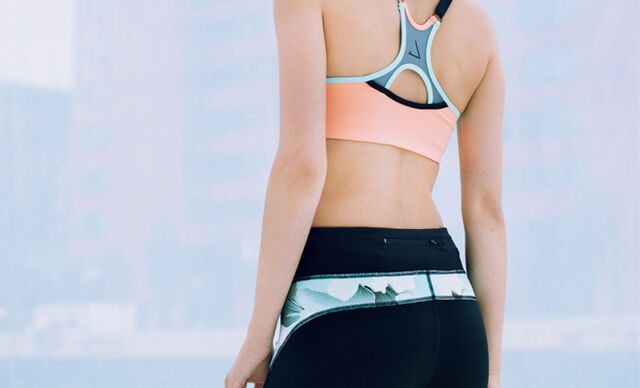 Fair wear and Sustainability
We are a fair wear brand that has demanded sustainable production from day one. But this isn't something we have been advertising because it's normal to us, it's what just we do. However by not communicating this directly to our customers, we risked the chance that they didn't even know the extent of how awesome their sportswear was! But the newest sustainable feature of this collection, DryDye technology, is just too incredible not to share it with you. This exclusive technology is a completely waterless dyeing method which uses recycled C02 to dye the DryDye pieces in this collection and is the first of many sustainable ways we want to produce our sportswear.
The Fearless Photoshoot in Rotterdam
To capture the new Fearless collection, our incredibly talented photographer Victor Kruit shot around 1500 pictures during the official photoshoot last Wednesday in Rotterdam. With over 6o pieces in this collection, the shoot took place from 8am in the morning to 5pm in evening. It was the first time that we were able to see the collection come to life thanks to the help of our beautiful models and it was amazing!

48 Hour production trip to Thailand
Just as well, I am a CEO in sneakers and straight after the shoot I has to rush off to Schiphol Airport and hop on board of a flight to Thailand. But this wasn't for a holiday. I took the trip to visit the factories we work with, as there were still some small things we noticed on the photoshoot which had to be changed and taken care of asap!

After the very last fitting I was given an exclusive a tour through the factory where I got to witness the start of the production of the full collection!
Pre-sale starts August 1st
It's important to us that you know exactly where Jogha comes from, what goes into designing the garments, the production process and launch. And now we want to tell you what you've all been waiting for... the Fearless collection will be launching with a pre-sale on the 1st of August! Subscribe to the Jogha newsletter to stay up to date so you can be amongst the first to get your hands this collection!