How can you really enjoy working out?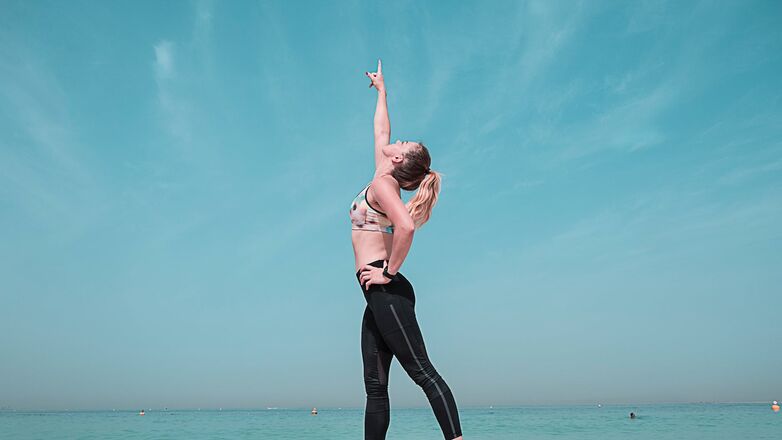 I think that there are two types of people: the ones who enjoy working out and the ones who work out, but only do it to get a fit body. But I also think that everyone can become person one. Want to know how to become that person who really enjoys working out? Then read on!
CHANGE YOUR GOALS
Working out to lose weight is a good motivation, but I don't think you can maintain that mindset for a long time. Just try to think of the other benefits that working out gives you. Exercising can clear your head for a while, and that can be really relaxing! You can shift your focus from body to mind, so you can never feel disappointed again, if you take it easy at the gym. Try to change your goals into something you can achieve in a shorter time.
TRY DIFFERENT SPORTS
When you decide to start a healthy life, many people think immediately of going to the gym. But if you immerse yourself in different sports, you will soon find that you really don't have to do fitness to lose weight. You can start boxing, football and many more sports! There will definitely be a sport that suits you.
UPDATE YOUR PLAYLIST
I can't train without my music playlist, so I always make sure that I update it once in a while. Try to vary with different music styles. That way, you can find out the music style that gives you the most energy to train! One playlist simply works better for you than another.
NICE OUTFIT
No more black leggings and sportbras, but cheerful prints and bright colors! Treat yourself and find the most amazing sportoutfit to rock your next work out! Or treat yourself everytime you reach a goal with a new item. So you always have something to look forward to!
You too can get pleasure in sports, you just have to think a bit different! It's not too bad, right? What do you do to make working out more fun? Let us know in the comments!