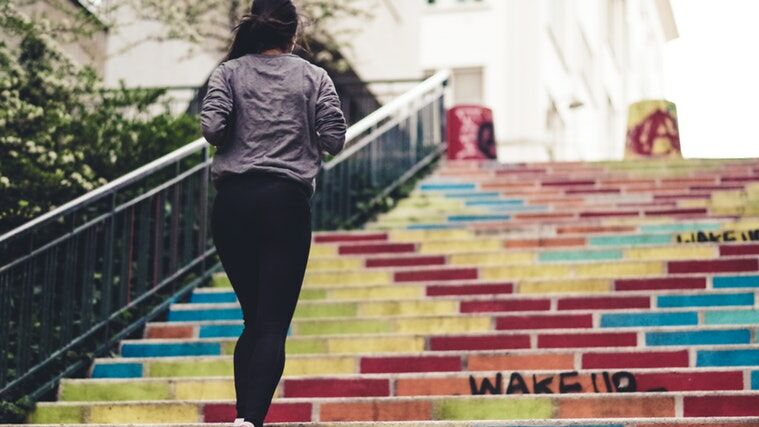 Eating healthy and exercising seems very easy, but sometimes you don't have any motivation to keep it up. But we can work on that! That's why today is the day that you can tackle it differently. I present you the best tips to get fit again.
1. DON'T FOLLOW A DIET
A lot of people go on a diet when they want to lose weight, but the trick is to keep it up. A diet is temporary and often hard to maintain. When you focus on a healthy lifestyle, you don't have to forbid yourself anything. A healthy lifestyle is for the rest of your life. And the rest of your life living without chocolate is going to be hard, if you know what I mean. You probably have to be patient for the results, but when you see them, it will get easier to keep up the lifestyle.
2. EMPTY YOUR PANTRY
If your pantry is full of unhealthy food, you are inclined to eat it. But when you have chosen to start now, it's better to give the food to your friends or family. No more excuses! It will give you more peace of mind.
3. EXERCISE 30 MINUTES A DAY
It's very important to keep moving, every day. Exercising ensures a good blood circulation and it helps against stress and other aches and pains. 30 minutes may seem like a lot, when your constantly on the road. But take a walk in your lunchbreak and you're done for the day! Your concentration will get a boost too, that's how you can prevent your dip after the lunch.
4. DO SOMETHING FUN
Undertaking activities with friends or family gives a lot of energy. So make sure you have something fun to do every week! Something you can look forward to. You can also do this on your own. Sign up for a trial lesson of kickboxing, to boost your cardio. Or explore a new city in the weekend. There are so much things you can do!
5. FIND A WORKOUT BUDDY
Better together! Find a friend you can go on a fit journey with. Go to the beach together to have a run or exercise once a week together. It's nice to have someone closeto you, who you can share your struggles with. Changing your way of living isn't easy. You can help each other when it becomes difficult!
How do you stay fit? And what do you think about these tips? Let us know in the comments! Good luck with your Fit journey :)