These are the nicest (and most delicious) hotspots in Los Angeles!
If you follow me on Instagram, you have probably seen some posts pop up of my time in Los Angeles three weeks go! Together with my friend Emilie Sobels from Hashtag Workspace, I attended the Girl Boss Rally, an incredibly inspiring and amazing event where you get presented with all kinds of tips, tricks, presentations, motivation and meet & greets for a whole week. During my trip to L.A., I made a good attempt to visit 100 hotspots within a week. From the most Instagram-worthy settings to the tastiest lunchrooms, I wanted to see it all. Unfortunately, I did not get to see those 100 places within a week, but what I have seen I will gladly share with you! Below is a list of my favorite hotspots in Los Angeles so far.
Flying with WOW Air
Yes, I'm starting off the list with an airline company rather than a hotspot. But, I wanted to share this great flying experience with you as well! Do you want fly across the ocean in a cheap and comfortable way? Then I can definitely recommend Wow Air. This Icelandic airline flies from several European cities (such as Amsterdam and Brussels) to a lot of big cities in North America! Including Los Angeles, New York and San Francisco, as well as Montreal and Toronto. With only one short stopover in Reykjavik, you are on the other side of the ocean within a couple of hours. You can choose how fancy you want your flight to be with different tickets, but with a standard ticket you're in Los Angeles for only €169.99. It's great!
Pali hotel
Normally I'm not a huge fan of hotels when it comes to food hotspots, as it is often a bit disappointing. Lucky for us, in L.A. this is not the case as Pali Hotel surprised us enormously! During the conference in Downtown L.A. this is the hotel we stayed at. After the Girl Boss Rally we were so exhausted (hi jetlag!) that we had no energy left to look for a hotspot to eat dinner at. We decided to go to the cute restaurant on the ground floor. And this was not a bad choice because we were presented with delicious kale salad, crispy chicken and the tastiest shrimp with rice. The hotel can truly call itself a food hotspot, because just like all the food in L.A., these dishes were delicious!
Pali Hotel, 7950 Melrose Ave, Los Angeles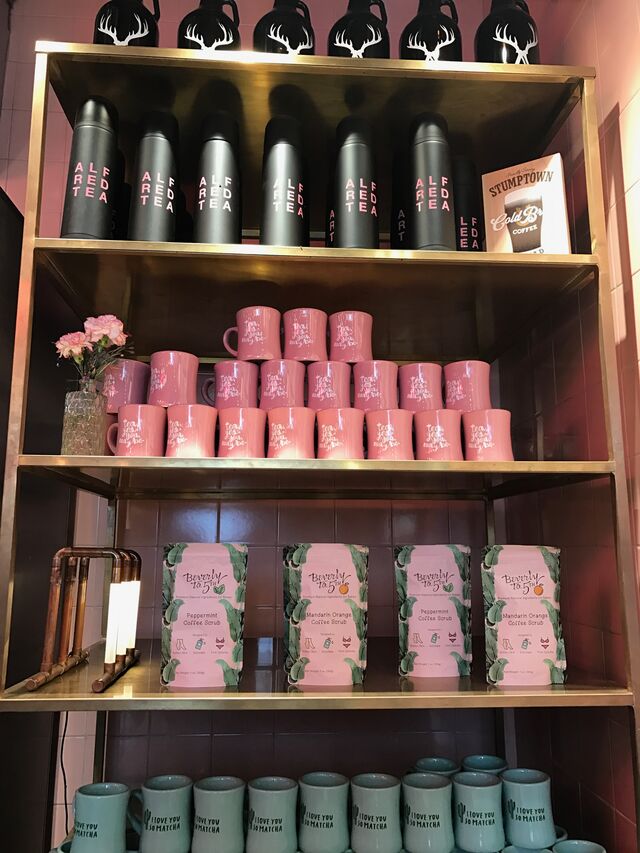 Alfred Tea Room
I had come across the mugs of Alfred Tea Room in many Instagram profiles, so as true tea lover I had to stop by and see what the place was really like. The café was to the finest details consistent of branding, something you see quite a lot across L.A. The tea was truly delicious and I could not resist to buy a 'tea yes, you maybe' mug. I was even planning to stay at the café for lunch, but unfortunately they had nothing more than banana bread. They did advise us to go to Croft, which was a nice place down the alley.
Alfred Tea Room, 705 N Alfred St, Los Angeles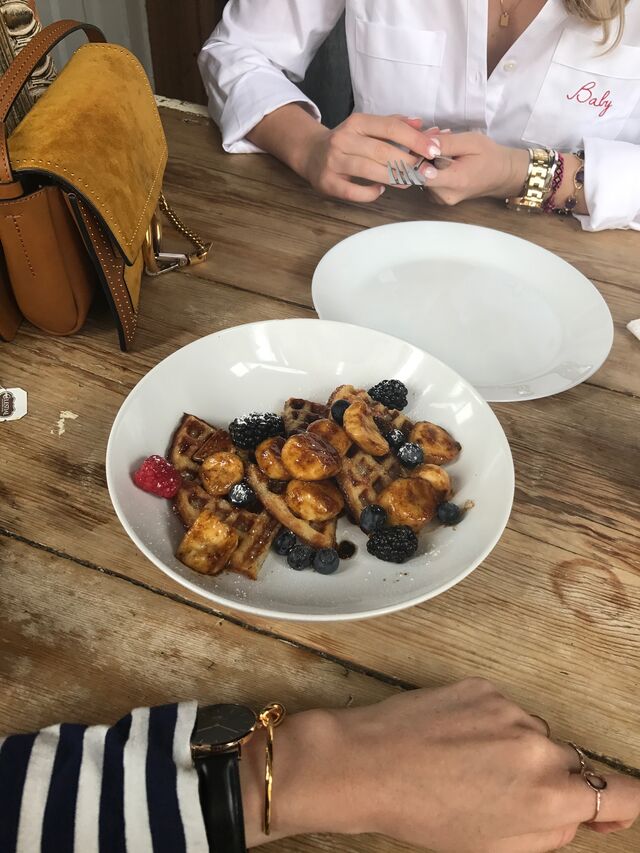 Croft Alley
At L.A.'s famous Melrose Place, you can find this tiny restaurant that is perfect for lunch. It takes a little while to find it, but it's definitely worth it! The lunch was delicious, but the dessert especially was amazing. I don't know what they had done with those bananas, but they were really tasty!
Croft Alley, 8428 Melrose Place, Los Angeles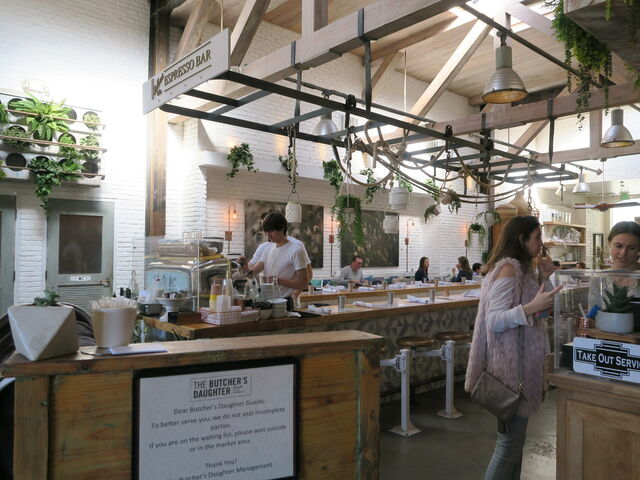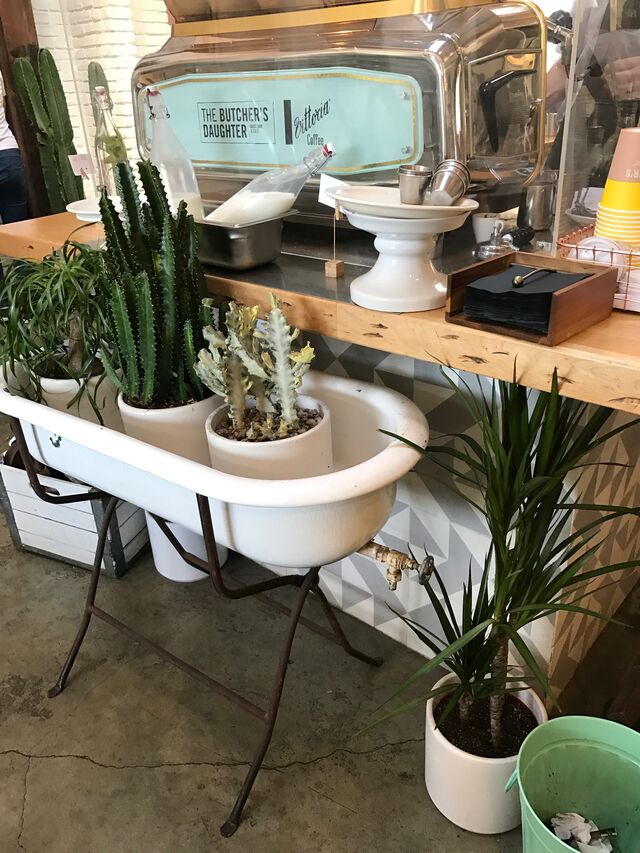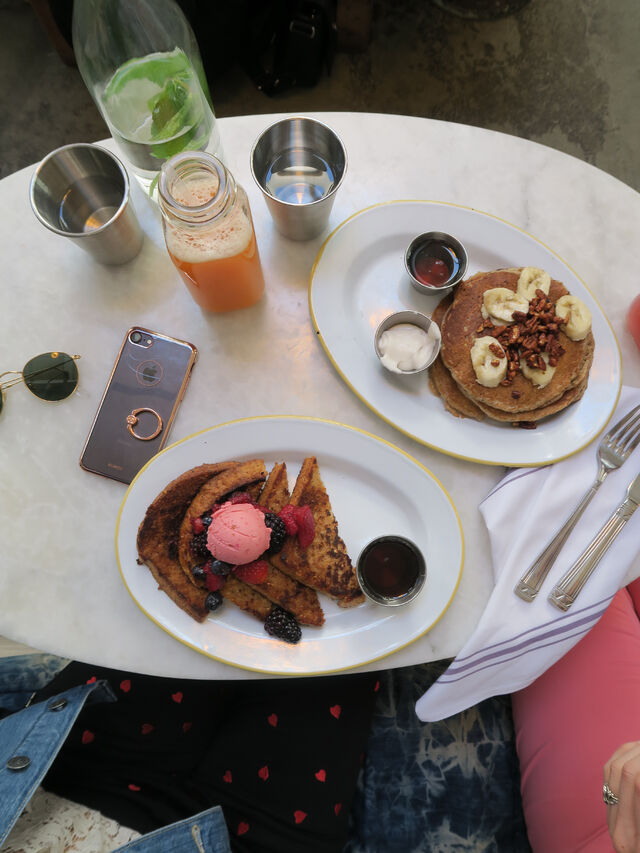 The Butcher's Daughter
Confession: I could have visited more hotspots if I hadn't been to The Butcher's Daughter three times. But, I saw so many delicious foods on the menu that one visit simply wasn't enough. You cannot miss out on this restaurant if you go to Los Angeles! The place is Instagram-heaven, because literally everything - from the napkins to the toilet - is Instagram-worthy. It's a must to visit.
The Butcher's Daughter, 1205 Abbot Kinney Blvd, Venice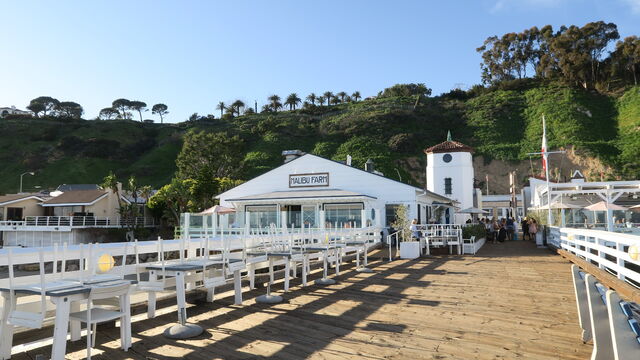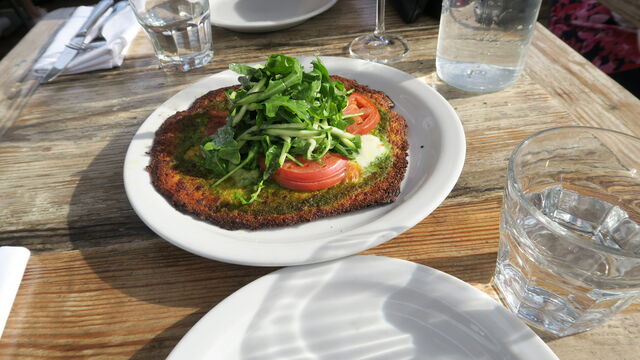 Malibu Farm
If you've rented a car (recommended!), you can easily travel from Venice to one of the beaches that L.A. has to offer. A shop assistent advised us to go to Malibu Farm. She promised us the best lunch on a pier by the sea. When we arrived, it sadly turned out that the pier was being remodeled, but we were able go to the bar area by the coast. And the shop assistent was right, we had eaten some delicious meals! The menu of Malibu Farm makes the heart of a Fit Girl skip a beat. Just image: delicious salads, zucchini pizzas and desserts that are such guilty pleasures that you would never save them in your MyFitnessPal app. Also, the view is just mesmerizing - as you can see in my vlog, you can see some pretty special people walking over the pier.
Malibu Farm, 23000 Pacific Coast Hwy, Malibu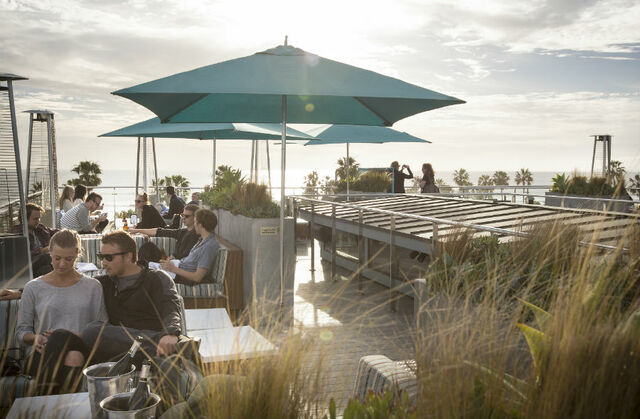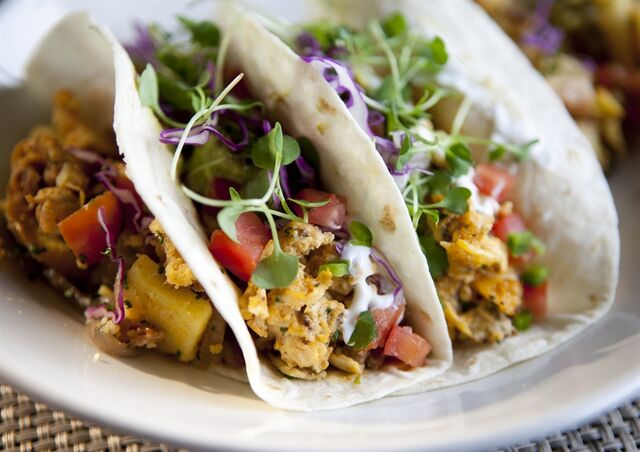 Hotel Erwin
Another hotel on the hotspot list! Do you want to see a lot of Venice while still relaxing in the sun? Then, at the end of the day, go out for a drink at Hotel Erwin. The roof terrace gives you a beautiful outlook on the coast. We watched the sunset by snuggling up under a blanket with a glass of wine and a plate full of mini burgers. Hotel Erwin is highly recommended!
Hotel Erwin, 1697 Pacific Ave, Venice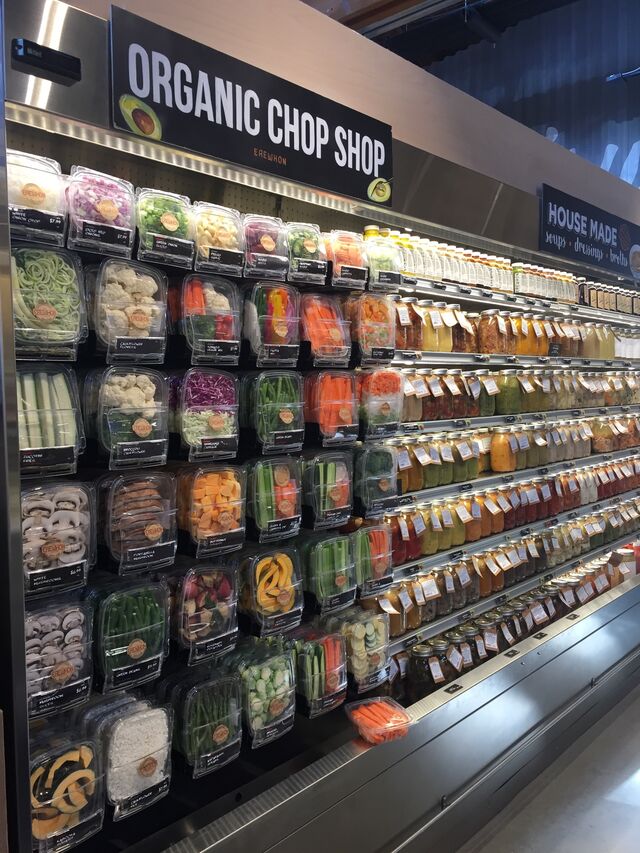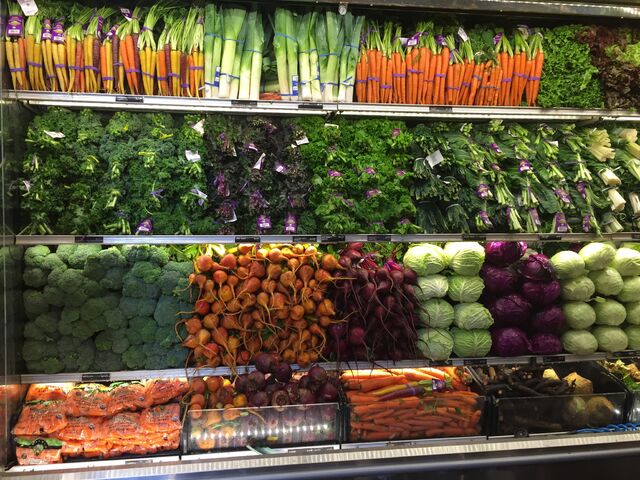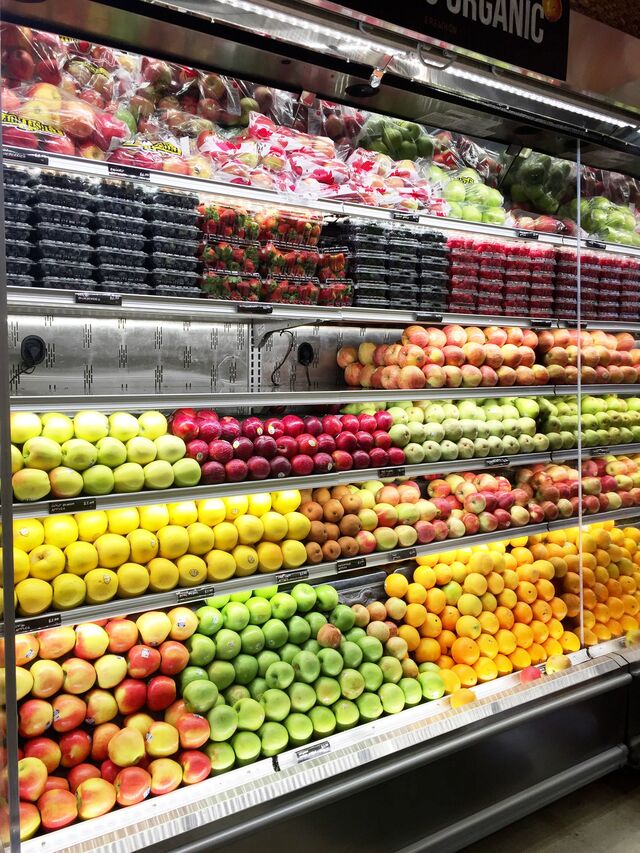 Erewhon
If there is one thing I like to do when I'm abroad, it's going to the supermarket. You come across many locals and can often buy brands and products that you have never heard of or seen before. Erewhon is the place to go to! Everything in the supermarket is so perfectly styled and it simply meets Los Angeles expectations. If you're struggling with types of OCD then you will love the beautifully placed piles of fruits and vegetables ;)
Erewhon, 7660 Beverly Blvd A, Los Angeles
Do you want to see more of my adventures in L.A., such as attending the Girl Boss Rally? Then take a look at my vlog below!