Roos tests the magic Physiclo leggings
Attention ladies! There is a brand new sports brand in the market that I'm going to tell you about today. And trust me, you want to know everything about this one. What if I told you that these sports leggings cause you to burn more calories than usual? I bet that got your attention, huh?
TOUGHER WORKOUTS
Okay, I can understand that a concept like this may sound too good to be true. I mean, a pair of sports leggings that ensures that you lose weight faster sounds like a bit of an urban legend. But, that couldn't be further from the truth, because the Physiclo leggings are specially built to make your workouts more difficult so that you have to push yourself harder to complete them.

When I was first asked if I wanted to be sent a pair of these leggings so that I could test them out, of course I couldn't say no to that. It's simple: if I hear that a pair of sports leggings can make my daily workouts harder, I want to get to the bottom of it.
The concept is not rocket science, and that's why I want to shortly explain it: the leggings by Physiclo combine resistance bands with athletic wear. You no longer need to walk with a resistance band when you feel like doing something extra in your workout, because simply wearing the Physiclo leggings already takes care of that for you. The panels that are incorporated into the leggings make literally every movement harder. Even taking a walk around your neighborhood will be more challenging than normal.

The looks
It's, of course, amazing that all your workouts are even more effective with this legging, but if it was ugly as f*ck, I honestly wouldn't want to wear it. While comfort is very important, I also want to feel good and confident about what I'm wearing when I go to workout. These leggings only come in a handful of colors, but the variation that they do have all looks very good. Simple, but beautiful, I love it! I chose the full length grey and black version in size S. The sizes run a bit small, but I didn't have an issue with it. Because I'm a size between S and M, it fit me perfectly.
When it arrived a week later and I checked it out, I actually had to gulp. Because woah, this is anything but a normal pair of sports leggings. Even though you don't see it initially, you get the feeling that you're building extra muscle definition in your legs. I Whatsapped my friends immediately after to let them see how much my quads had grown in one hour, haha!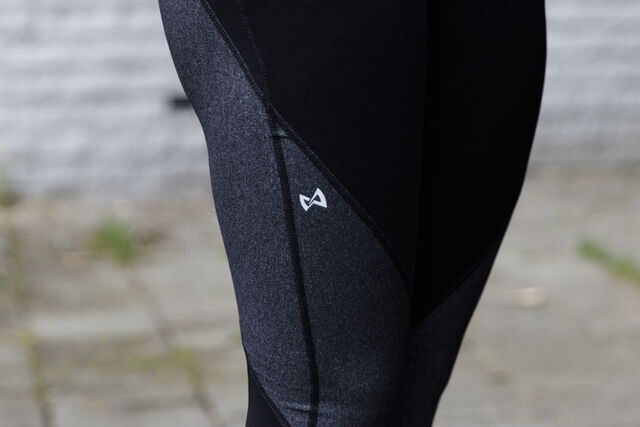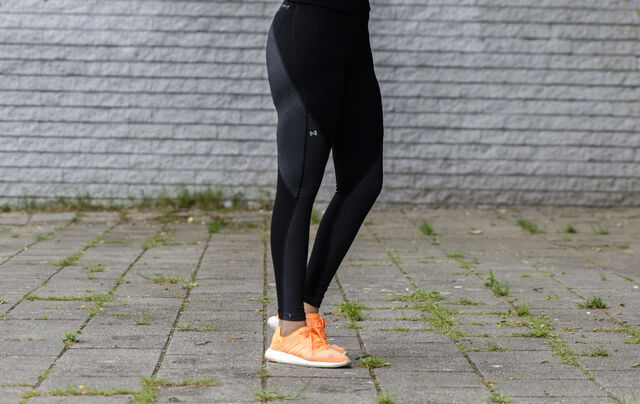 THE EFFECT OF THE LEGGING
Physiclo states that when you wear one of their leggings during your workout, you burn up to 14% more calories than without it. On top of that, your muscles are triggered 23% more. Logically, that means that you can workout for a shorter period, and get the same results. Super efficient!
Of course, I had to test out this assertion. I walked into the gym somewhat nervously - would people notice the 'bulkyness'? I did my regular leg day and, I swear, after just 10 minutes I was sweating way more than usual. Even though you're still incredibly flexible in these leggings, the job of doing certain exercises just takes way more effort out of you. It's perfectly suited for runners, so I chose to go run and see how it is. And wow, that was just so tough. My heart rate skyrocketed within 5 minutes. I have the feeling that when you wear the Physiclo leggings, you need to start from scratch building back up your strength and endurance. I find it awesome, because it provides that extra challenge!
They do advise you, though, not to wear these leggings for more than 2 hours. After that, your legs really deserve some rest. And trust me, that's what you'll want too. ;)
Have these leggings sparked your curiosity and interest? Then we have a super awesome deal for you! Use the code 'FITGIRLCODE' (all capitals), and get 20% discount on the whole assortment. Take a look at the website! The code is valid from today up to June 7th, so don't wait till it's too late!