Sweet and Salty Recipes e-book is online!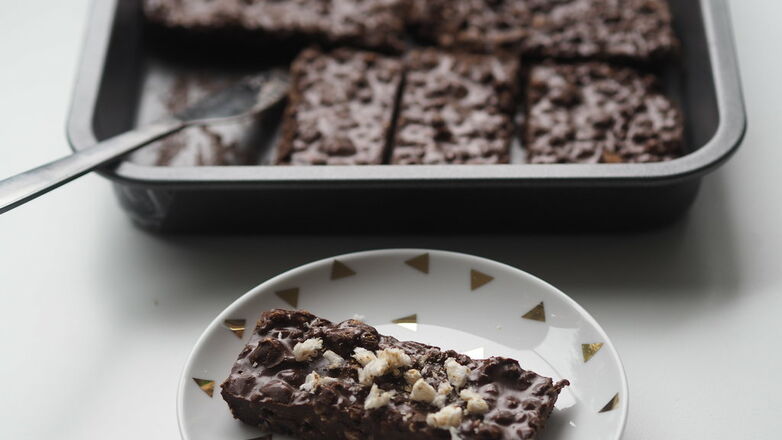 We've launched the English version of our Sweet and Salty Recipes e-book. YAY! We are so excited to share this with you. There are 25 savory recipes, 25 sweet recipes and 5 guilty pleasures in the guide. It is easy to make and it is also nice for a party! Don't forget to enjoy your food! We have a sweet recipe for you, so check it out!
Chocolate fudge bars
Per bar/ kcal 285/ 11 gr carbs/ 23 gr fat/ 9 gr protein
Ingredients
175 gr or 1 cup chocolate (72% cacao)
200 gr peanut butter
2 wholegrain rice cakes
How to make
Heat up the peanut butter in a saucepan that has a good non-stick coating.
Once the peanut butter has melted, add the chocolate. Make sure the chocolate has been chopped into small pieces and then let it melt in the peanut butter. Make sure nothing burns.
Crumble the rice cakes into small pieces and mix them in the saucepan with the rest.
Pour the mixture into a square mold that's covered in parchment paper. After 1,5 hours in the fridge, cut the square into 8 bars.
Let the bars rest in the fridge for at least 3 hours.
Do you want to see more sweet or savory recipes? You can order the Sweet and Salty Recipes e-book here! The recipes are super easy to make and because it is an e-book, you have it always with you on your phone of laptop. For more information about the e-book, click here!