13 Inside facts about the #FITGIRLCODE headquarters
Every office has their special little quirks. #FITGIRLCODE is no exception. I kinda get the idea that we seem more normal on here than we actually are, so I want to change that up a bit. So, I hereby present you: 13 inside facts over the #FITGIRLCODE Headquarters. 
1. Peanut butter junkies
We go through at least two jars of peanut butter each week. I find it a miracle that we all can fit through the door. It may have something to do with the fact that we have to climb all the way up to the 3rd floor everyday (yes, 60 steps.) Fit Girls or not, everyone arrives in the mornings out of breath with some sweat above their lips, and a bit of a limp.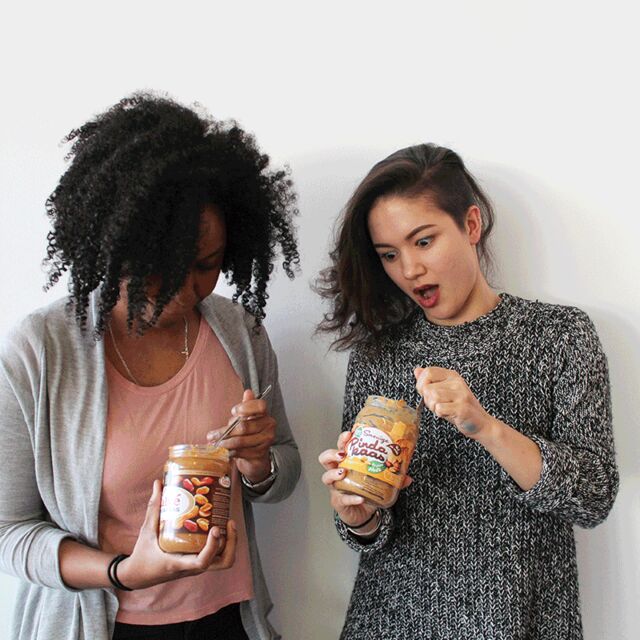 2. Boob expert
Breasts are complicated. They come in all shapes and sizes, and it's not rare that the left one can be a different size from the right. That's something you should know! Especially if you are running the customer care for Jogha and #FITGIRLCODE. Luckily, Diana has developed into a true boob expert. She has a knack like no one else to know exactly which sports bra is suitable for you. So men, if you're looking to buy a gift for your Fit Girl and you have a nagging boob related question: then Diana is your girl. For boob questions and more. FYI: if you swipe long enough on Tinder, you'll find her yourself. ;)

3. Chilling with your harem
There is exactly 1 man working at #FITGIRLCODE and sometimes we forget that he is here. Now, it's not that we see through him, but more so that he is a man. With feelings. Because no one even considers going to the bathroom to change into our Jogha outfits; we do it right in the middle of the office. If that's not enough, we also give him style advice and Tinder strategies. But if he puts in his earphones, then we know we took it too far and back off.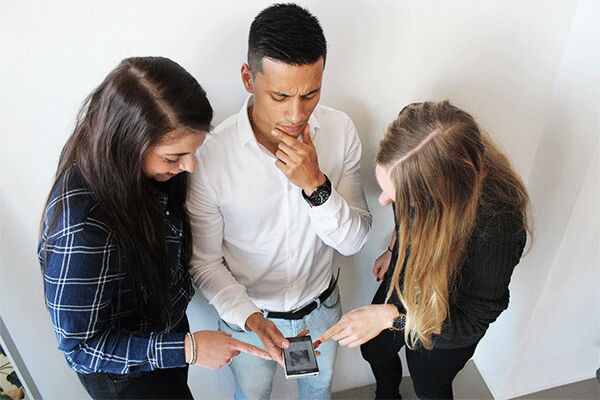 4. A life supply of protein-rich kruidnoten
Shelley has a drawer with an endless supply of food. There must be a double bottom in there though, because it's been a while since Sinterklaas has been away, and she still bothers us with those protein-rich kruidnoten. But we obediently gnaw away at those tough kruidnoten, because if the world were to end, it's better to be in Shelley's good graces. If there's anyone prepared for the Apocalypse, it's her!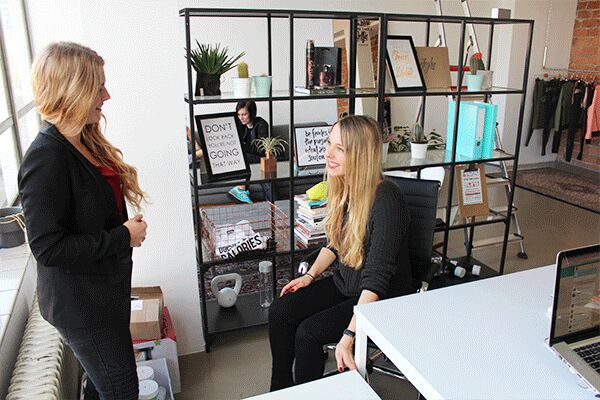 5. iPhone extremists
At #FITGIRLCODE HQ, there are two camps: Team Samsung and Team iPhone. Team Samsung gets seriously looked down at by Team iPhone. An iPhone 3 actually ranks higher than a Samsung S6 Edge. Aranka actually let it slip yesterday that you can't get 'in' unless you have an iPhone. You can be perfectly qualified, but without an iPhone, you can say bye bye to a job at #FITGIRLCODE. I'm just super happy that I got my Samsung under the old rules.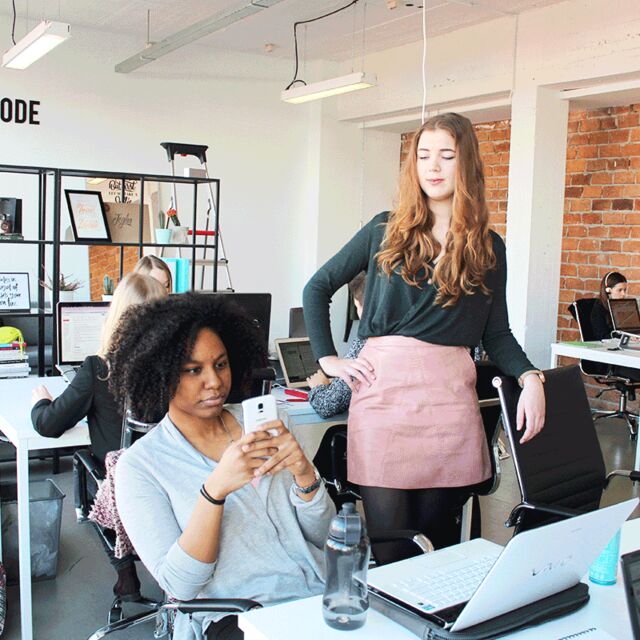 6. Tremendous Thursday
We have quite the habit of arriving to the office in our sports clothes. Because we can, that's why. And also because it's convenient to head straight to the gym without having to change. We are urban nomads and this way, we save space in our backpack. Because we end up looking like Mel C most of the week, we came up with Tremendous Thursday. The idea is that, every Thursday, we pay a bit more attention to our appearance. In reality, everyone forgets about it, and the only thing possible is to put on some red lipstick. Dorien always has 5 different shades on her, so if you look like a slob on Thursday, you can't get out of it.
7. Designers are always on call
Anneloes is our visual designer. And visual designers are always on call. It is indeed, an art. Thinking of a nice sentence goes well - what I do as a copywriter - but as soon as something needs to be done that's more complicated than Paint or Picasa, I get into a blind panic. Getting a visual to a specific size or removing a black spot from the background: Anneloes, HELP! As if the poor child has nothing better to do.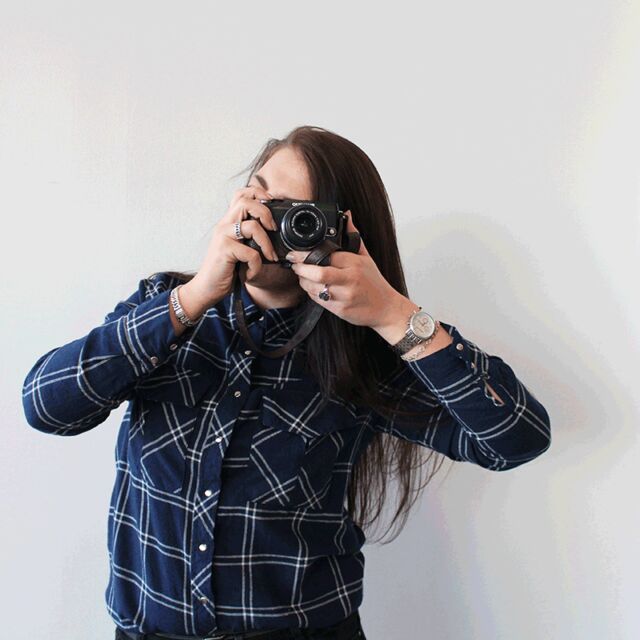 8. Sistah from another mistah
For those who don't know, Jogha is the sister of #FITGIRLCODE. Both are together in the office in Rotterdam. Kim is the fashion designer of Jogha, so she decides how you'll be looking at the gym next season. So you'd better be in her good graces. We've lately put on a 'child's lock' on Kim's browser, because when searching for fashion inspiration, she often finds herself in the dark side of the internet. The things she has seen cannot be unseen.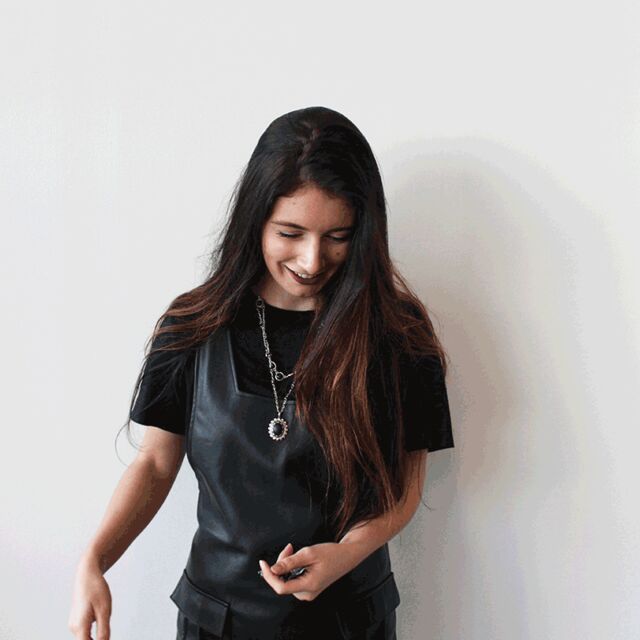 9. Anna's 4 o'clock Dirty Dance
I have ADHD and so, I have the attention span of an Easter egg. I fight hard against it, but at 4 o'clock sharp, my internal clock goes off and I have to move. I turn the music up a bit louder and do a dirty dance in the middle of the office. Nobody ever joins me. They all look at me sheepishly with a  look on their face that says: "what is Anna up to now" It doesn't seem that way, but I really don't care at all. My dance moves are truly awesome after a few glasses of wine, but I don't know if that actually improves my attention span. Maybe I need to try that out one time, since Aranka has no problem with drinking during office hours as long as the targets are met. A bit Wolf of Wallstreet style in that way. ;)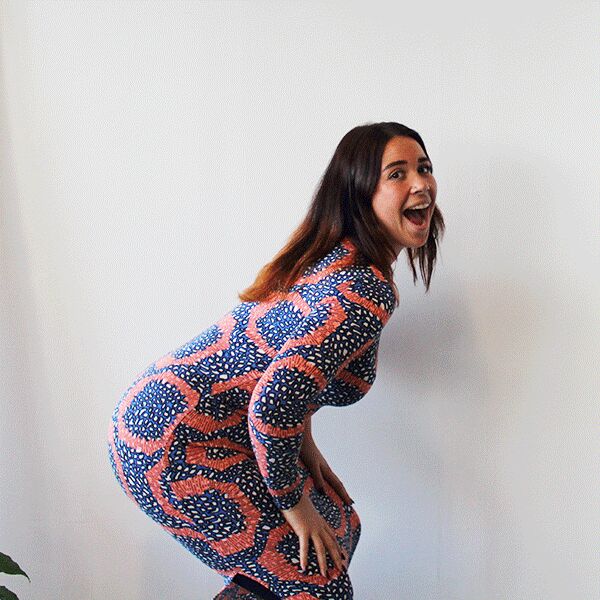 10. Danique's danceable ringtones
Who has a song as their ringtone in 2006? Well, Danique a.k.a Daneequa does. Danique cannot stand techno, but she goes wild over nice R&B and hiphop beats. When she gets called, the whole office has to a little dance behind their computers. For a long while, we were jamming to Gyptian's Hold Ya, but at the moment, it has moved to Hotline Bling from Drake. So now you know why it takes so long for her to pick up when you call.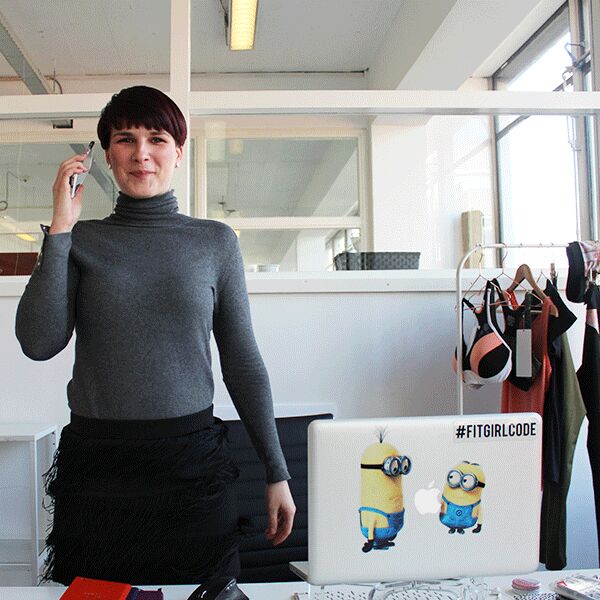 11.  Girlboss with special powers
Aranka is the mastermind behind #FITGIRLCODE. No one will deny that. But she also has a very cool trick. When you're pitching an idea to her, and you're momentarily searching for words, she'll end up finishing up your sentence for you. Freak! What are you doing inside of my brain? In short: she steals your ideas and makes them better. It's probably a girlboss thing.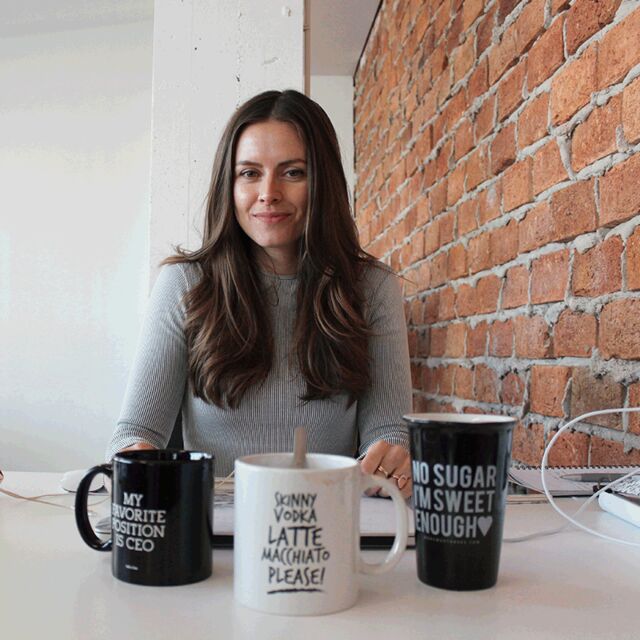 12. Welcoming selfie-policy
Taking a selfie in public, is still a bit taboo. But in our office, it's hugely welcomed and encouraged. No one will even pay attention if you purse your lips while trying out 30 different poses in front of our famous selfie mirror. In fact, if you want to take a selfie there, you're given priority and there are punishments for photobombing.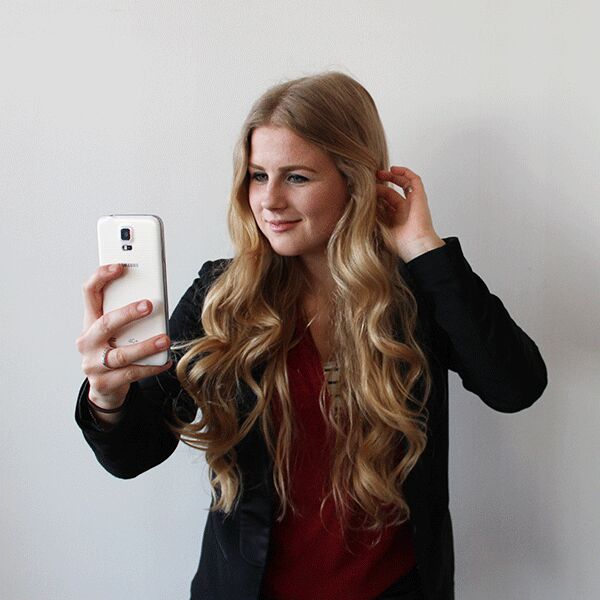 13. Weird cat ladies
Shelley and Laura have a thing for cats and kittens. And it goes pretty far. Shelly regularly gets called to Laura's table in a serious tone (so we don't catch on) to see the 'cutest/funniest cat video in the world'. Actually, we always figure it out, because it is apparently so cute that they can't hide their maternal "awwwwwww"-s. Them weird cat ladies.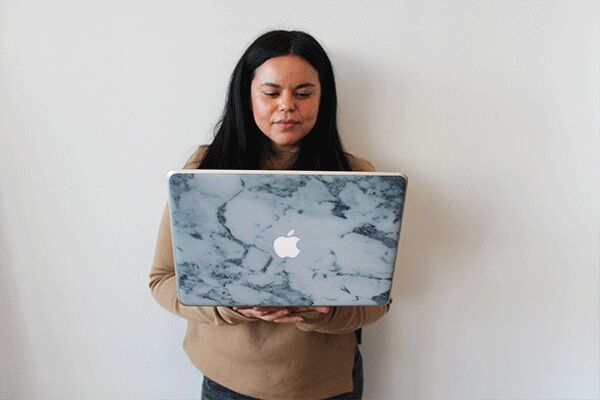 It's better not to bother Laura if you don't have a cool cat video to show. 
That's it for today, folks! I hope that you still like us or even that you like us a bit more after reading this. ;)
Kisses ? Team #FITGIRLCODE